Youre going to fall in love with this easy recipe for blueberry pie with a graham cracker crust because it tastes so good and is made with only 5 ingredients! Its an easy 5 ingredient dessert recipe which is perfect for holidays like Thanksgiving or any summertime get together!
Every summer, I buy blueberries in bulk because I love to eat fresh blueberries all year long. I divide up my blueberries into gallon size Ziploc bags and freeze them to use at a later date. This past summer, I did the same with peaches. I talk about it in my post for freezer peach crumble(I also bought bulk blueberries when I bought bulk peaches!)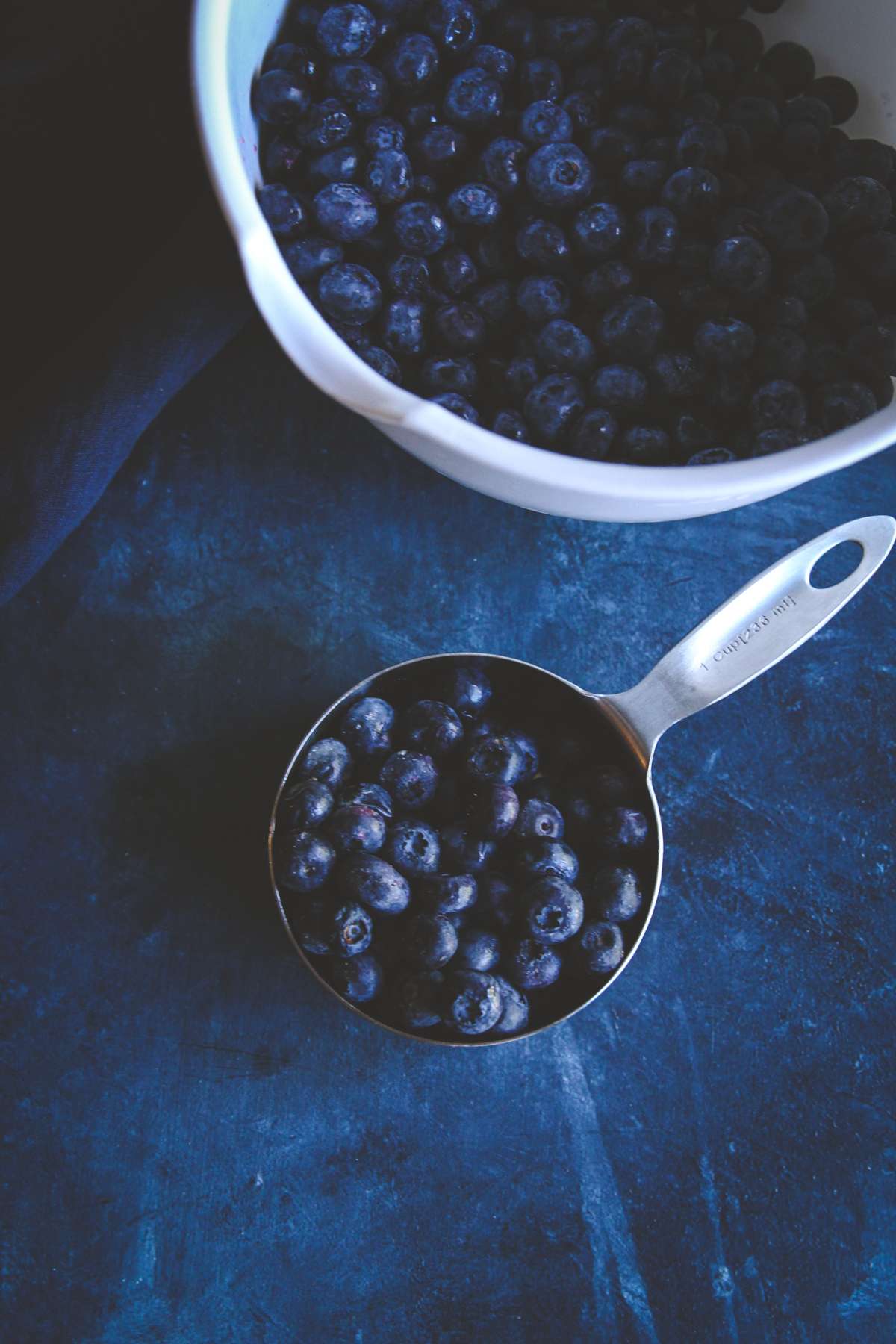 When I was making this pie, its a good thing I had extra blueberries because Ben would not stop eating them!
Seriously, I gave him a small bowl of berries for a snack, then he came back for more. Again and again and again. After awhile, I questioned if I should stop but ya know, I figured he could be eating worse things! So, Ben basically became a blueberry.
I would tell him take one and he interpreted it as fist fulls lol! He ate 4 cups totaland some finished pie. No joke!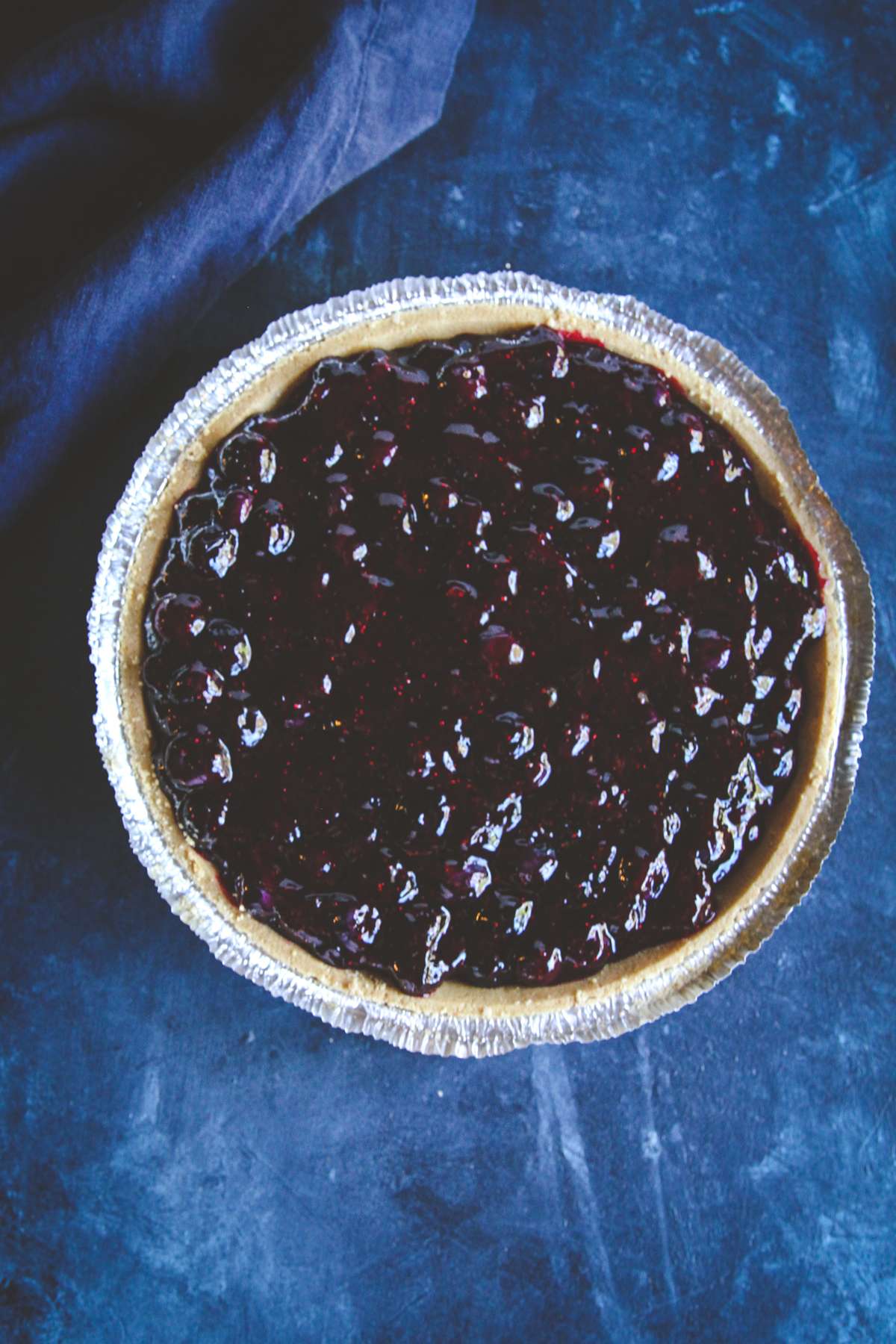 Back to the pie! This is a no bake pie so its super achievable for even the most beginning baker to try. With a few ingredients, you can have this pie ready to eat after a couple hours to chill in your refrigerator.
So gather up the following to make this 5 ingredient dessert:
blueberries
corn starch
blueberries
lemon juice
graham cracker crust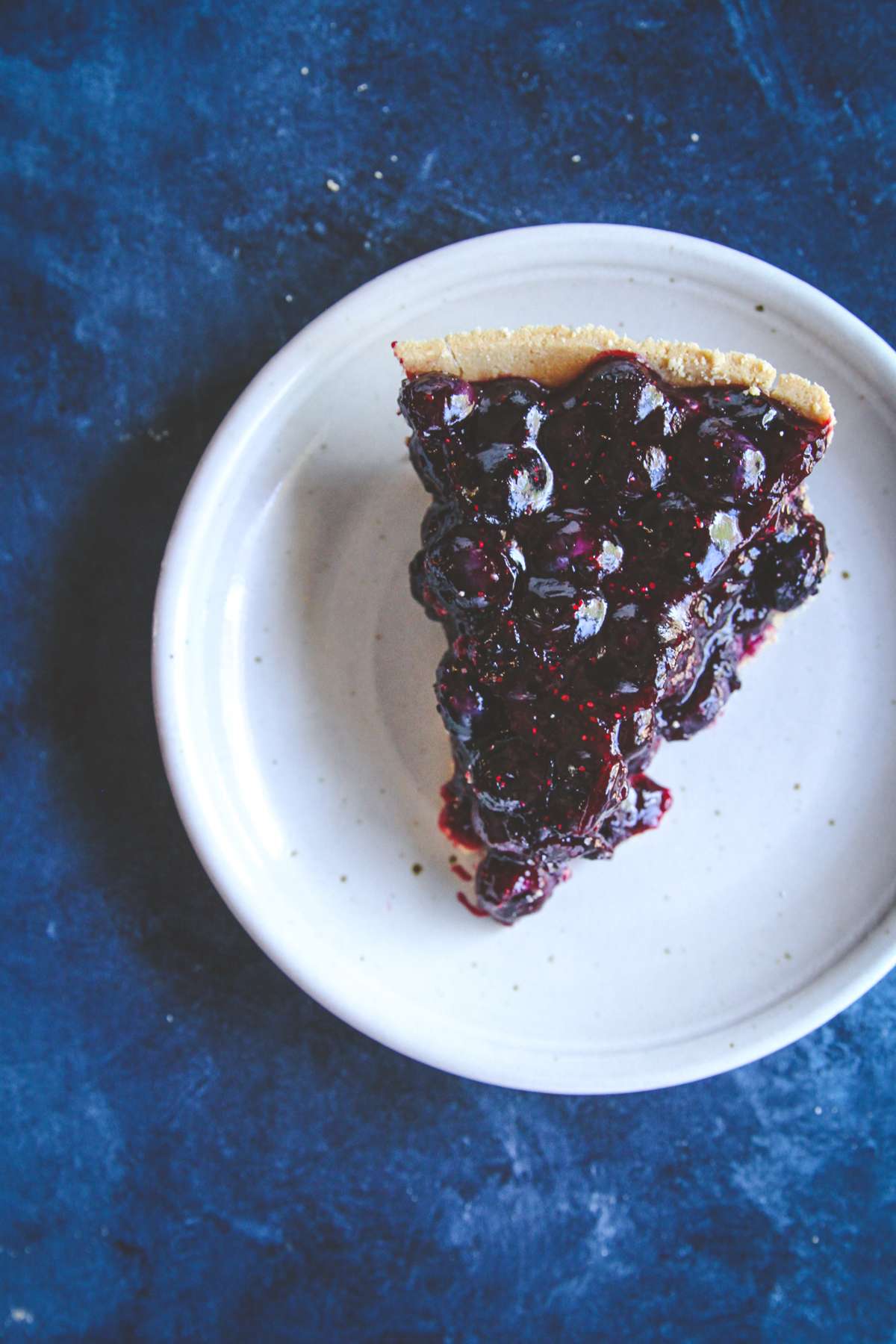 What makes this pie stick out as a favorite is that not all of the blueberries are crushed and macerated during the cooking. The reason for that is because we used half of the blueberries to make a sauce and kept half of them whole. It makes every bite sooooo delicious.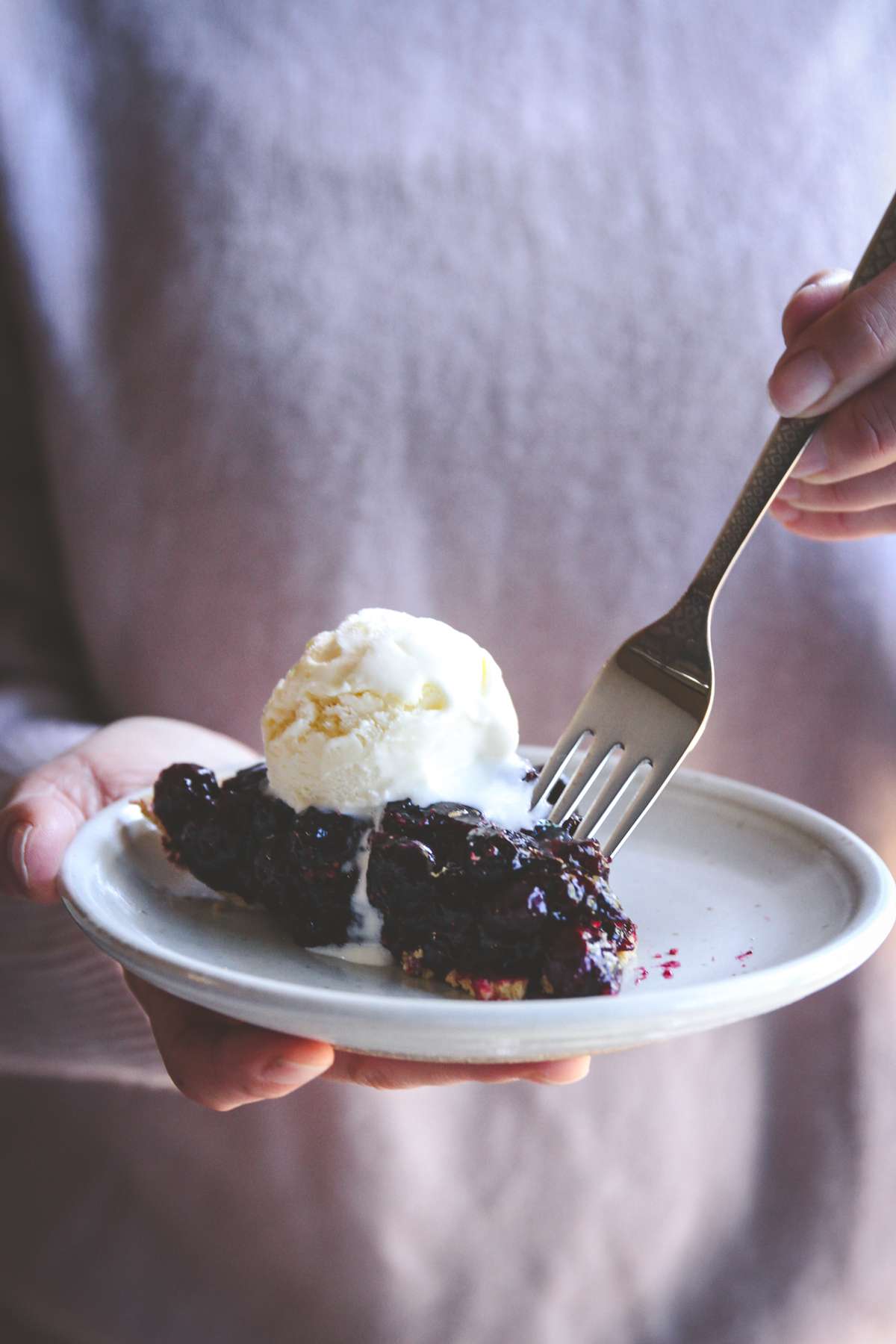 When I make recipes, I always love for Nick to try them. Most of the time, I get a general, yeah its good. Which is a pretty typical husband response, right?! With this recipe though, Nick LOVED it!
He has already requested this pie for Thanksgiving. And when we serve it at Thanksgiving, it will most certainly be served with vanilla ice cream because is there any other way!?
Here are some other recipes you might enjoy:
Yield: 1 pie - 8 slices
5 Ingredient Blueberry Pie in Graham Cracker Crust
An easy recipe for blueberry pie with a graham cracker crust, made with only 5 ingredients! This 5 ingredient dessert recipe is perfect for holidays.
Total Time
2 hours
15 minutes
Ingredients
3/4 cup sugar
3.5 Tbs. corn starch
1/4 cup water
5 cups fresh blueberries, divided
1 Tbs. lemon juice, fresh from lemon
1 graham cracker crust, 9 inches
Instructions
In a large saucepan, combine sugar and cornstarch. Add water and lemon juice, stirring until smooth
Stir in 2 1/2 cups blueberries, bring to a boil. Cook and stir until thickened
Removed from heat and let sit for 5 minutes.
Gently stir in 2 1/2 cups (remaining) blueberries - refrigerate until chilled (1-2 hours)
Serve with vanilla ice cream
The post 5 Ingredient Blueberry Pie With Graham Cracker Crust appeared first on Sweetphi.