by Aimee
Fall baking is a home kitchen tradition, just as much as spring cleaning and summer grilling are established seasonal rituals.
For me, a return to baking projects is sparked by the cooler weather and the desire to transform the kitchen into a cozy space. What better way than with a pan of spiced Pear Gingerbread in the oven and an accompanying pot of applesauce bubbling on the stove.
Fall is also a return to routines and a sure way to keep the school kids happy is to tuck a thick slice of Chocolate Beet Bundt Cake in their lunchbox.
A Cake Recipe Round-Up
Ive been a cake baker for as long as I can remember, happiest when working on my own creations, and always ready to cut a slice and put it to the taste test.
In a decade of blogging, Ive posted over thirty cake recipes here on Simple Bites. Weve celebrated every occasion from birthdays to weddings; weve provided cake for family reunion, holiday feasts and countless Sunday dinners.
Sufficient to say, theres been a lot of cake enjoyed over the years.
Whether your preference is a tall layer cake, a simple snack cake, a decadent cheesecake or an elegant tea cake, youre sure to find a recipe to love in this round-up. So grab a notebook and a pen, and start planning your fall (and winter!) baking projects.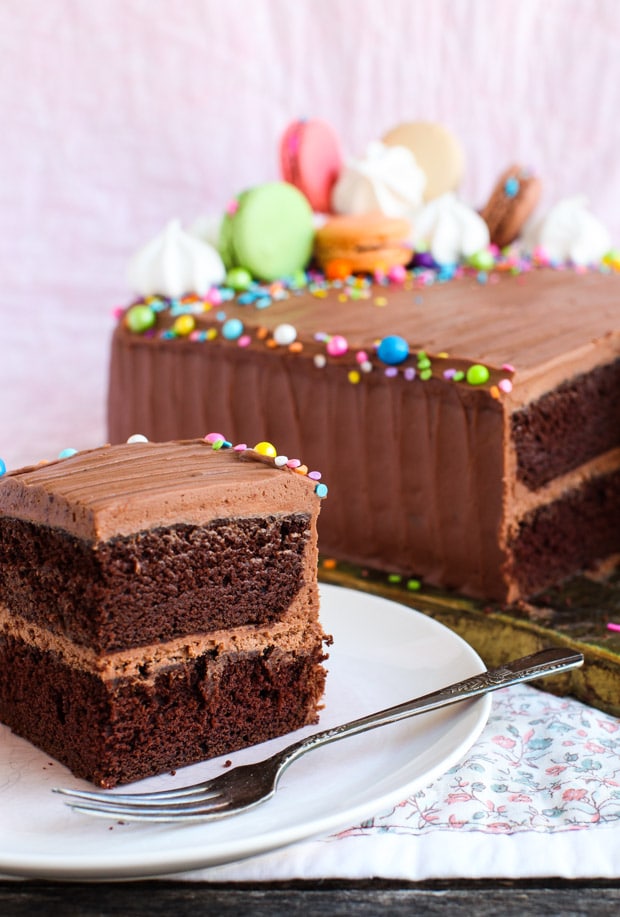 Sheet Cakes
Sheet cakes, snack cakes or counter cakes as my friend Shauna calls them are a staple in every bakers repertoire. Most often they are made to feed a crowd and they frequently save the day, or holiday, as one reader recently wrote for Kitchn.
Feed a Crowd Perfect Chocolate Cake ~ Luscious whipped chocolate cream cheese frosting is slathered between two fluffy dark chocolate sheet cakes and the result is a crowd-pleasing classic big enough to feed twenty or more guests. Have I mentioned it freezes well, too? This is my go-to, secret-weapon chocolate cake.
Coconut Cinnamon Tres Leches Cake ~ Topped with fluffy mounds of Mexican Vanilla Whipped Cream, this cake is a pure perfection. It can feed a crowd, improves with age, and can be decorated in about two minutes flat. Serve with cubes of mango or your favourite tropical fruit.
Yogurt Sheet Cake with Summer Berries ~ If you dont trust yourself to ice a cake, make this easy slab cake and pour the glaze over the top. Decorate with seasonal fruits any and all! and youll look like a baking queen, guaranteed. Its a showstopper of the most simple kind and delicious, too, with a light, delicate crumb.
Spiced Pear Gingerbread ~ This fragrant gingerbread bakes up with ease, and spotlights those beautiful fall fruits (you can use apples, too!) It lends itself very well to the term Counter Cake as it is even better on the second and third day.
Lemon, Cornmeal and Almond Cake ~ Snacking cakes were created for blustery November afternoons, to be paired with a pot of tea and enjoyed while reading a great book. Fresh lemon zest, almonds and a sprinkling of cornmeal give this rustic cake a marvelous flavour and memorable texture. Oh, and bonus, its gluten-free!
Mini Cakes
Ive written about my fair share of tea parties here on Simple Bites; remember the Royal Wedding tea party. Or that memorable afternoon tea baby shower?
Mini cakes are synonymous with tea parties, but theyre also perfect for picnics, after-school nibbles and midnight snacking, too.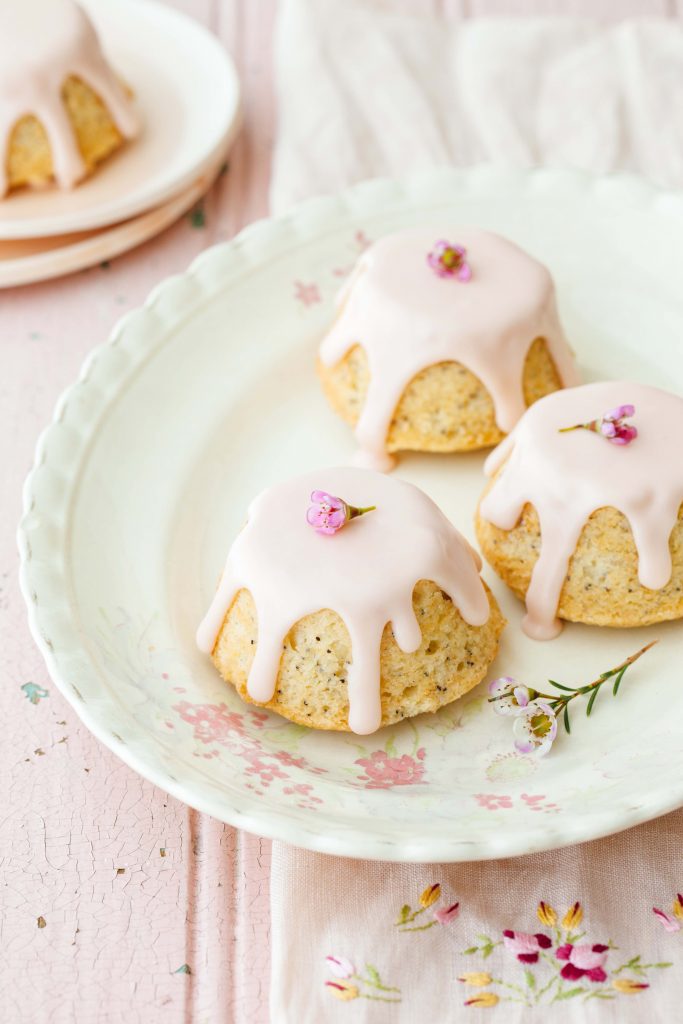 Glazed Mini Lemon Poppyseed Tea Cakes ~ Decidedly the most elegant of the list, these beauties take the cake. Rest assured they are much easier to make than they look they are baked up in a muffin tin and inverted!
Simple Vanilla Cupcakes with Dark Chocolate Frosting ~ Everyone is susceptible to cake cravings and Ive done the research: this classic vanilla-chocolate combination is proven to satiate them all. Heap the frosting up nice and tall, or decorate them with candy and sprinkles for any and all occasions.
Chocolate Beet Cupcakes with Maple Cream Cheese Frosting ~ A fall classic, this recipe was our November treat for many years in a row. Send a batch of these to school with your little ones just dont forget to keep a few at home for tea time.
Chocolate and Jam Tea Cake ~ This comforting loaf uses up leftover jam and comes together quickly, using basic pantry staples. Serve warm, preferably with tea.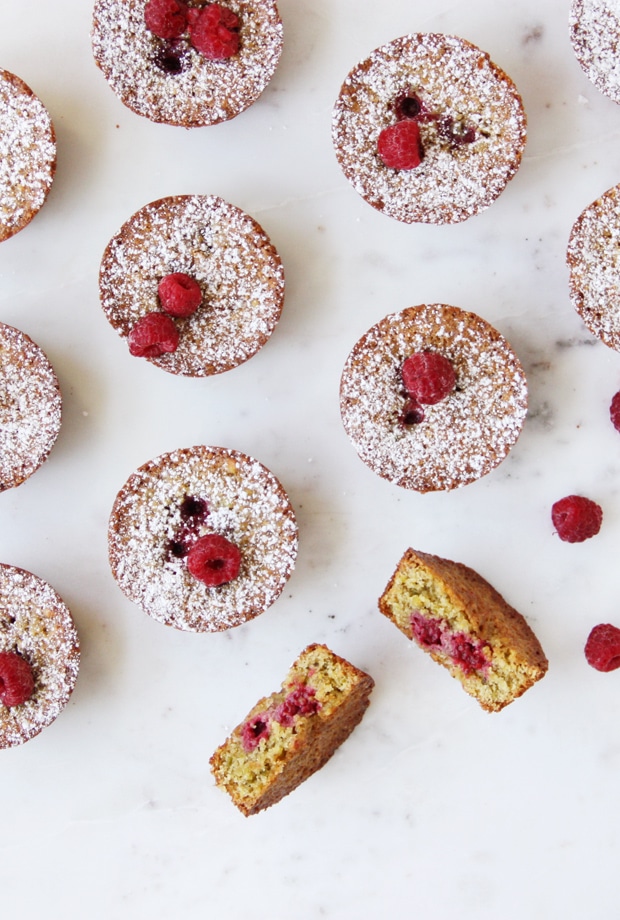 Pistachio and Raspberry Financiers ~ These treats are acceptable breakfast and brunch fare. I love to bring them as a hostess gift warm and wrapped in a towel when I show up at a friends for coffee.
One-Bowl Lemon Ricotta Pound Cake ~ Everyone needs a reliable pound cake in their repertoire and this is mine. I marry it with a grilled fruit salad in summer and Orange Cardamom Curd in winter for a light dessert. Whipped cream optional.
Pumpkin Olive-Oil Bread ~ This is a sweet bread by nature, but lets be honest, its a cake in loaf form! Its guaranteed to perfume the house with pumpkin spice aroma and makes an ideal after-school treat. The bread freezes well so make a double batch.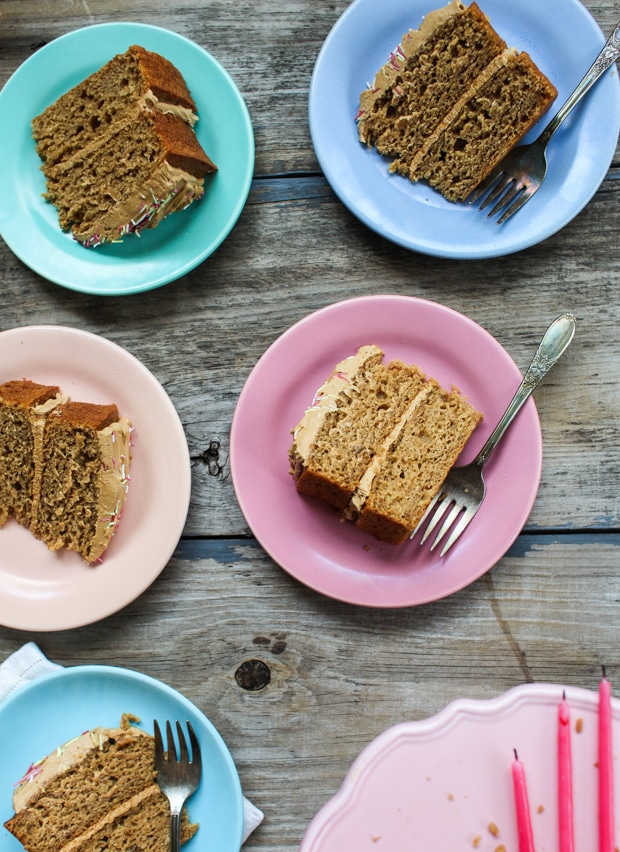 Layer Cakes
Here are the cakes that always elicit an reaction, either when presented on a cake stand or when that first slice is removed and plated. They require a little more skill, but are well worth the effort.
Lemon Berry Striped Cake ~ This elegant cake is so delicious, Ive stopped saving it only for special occasions and now bake it whenever the mood strikes. It never fails to impress, both with style and flavour.
Coconut Sugar Banana Cake with Caramel Frosting ~ This deeply flavoured layer cake might be the most wintery recipe of them all. Its naturally sweetened, wonderfully complex in flavour and is even better on the second and third day.
Maple-Sweetened Apple Spice Cake ~ Another naturally sweetened layer cake, this one is special because it was Claras 1st birthday cake. Lighter than air and studded with chunks of apple, this is a fall cake for the permanent repertoire.
Basic Yellow Layer Cake ~ A reliable buttery, yellow cake recipe is essential for every home baker. Ive scaled this one up for a wedding cake and baked it into countless cupcakes. It works every time.
Maple Multigrain Waffle Layer Cake ~ Although not a traditional layer cake, this creation does deliver pure decadence. Sandwiched together with whipped cream and finished with a cinnamon drizzle, its worth waking up for on a Saturday morning.
Bundt Cakes
Bundt cakes are effortlessly elegant no matter the shape or size. Search for pans at thrift stores and start building your collection.
Meyer Lemon Bundt Cake with Candied Lemons ~ An sophisticated pound cake, with a fine moist crumb and intense lemon flavour. An absolute favourite in the Bourque household.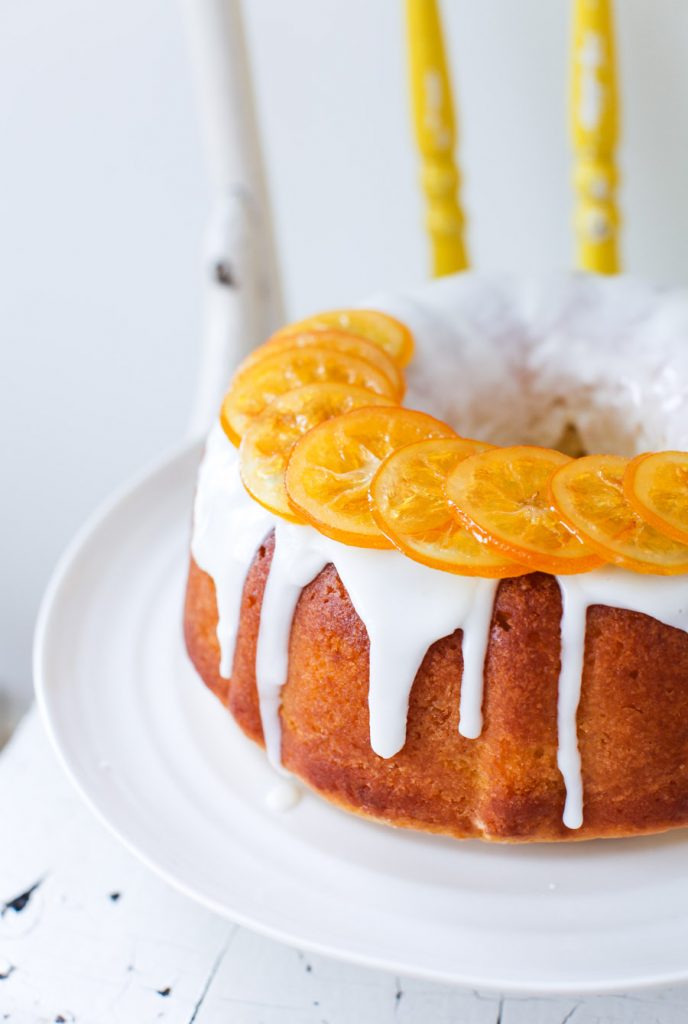 Dark Chocolate Beet Bundt Cake ~ Dark and delicious, this naturally sweetened cake has a secret ingredient -beets!- that makes it the perfect fall/winter dessert.
Oatmeal Pumpkin Bundt Cake ~ For those of use who absolutely have to bake with pumpkin right up until Christmas. Dont forget the Maple Caramel Sauce and a few toasted pumpkin seeds to garnish.
Cheesecakes
Cheesecake are usually the first dessert to disappear from a sweet table and with good reason a perfectly executed homemade cheesecake just cant be beat.
Ive mastered 3 classic recipes citrus, chocolate and berry and play around with them throughout the seasons. Ingredients like blood oranges, Meyer lemons, wild raspberries and espresso beans all come to play and influence the flavours but the base recipes, listed below, remain the same.
Wild Blueberry Slab Cheesecake ~ Inspired by the heaps of Nova Scotia blueberries found across the province, this creation was baked up and sliced up all summer long. Keep the fun going by using frozen blueberries paired with cranberries for a festive twist.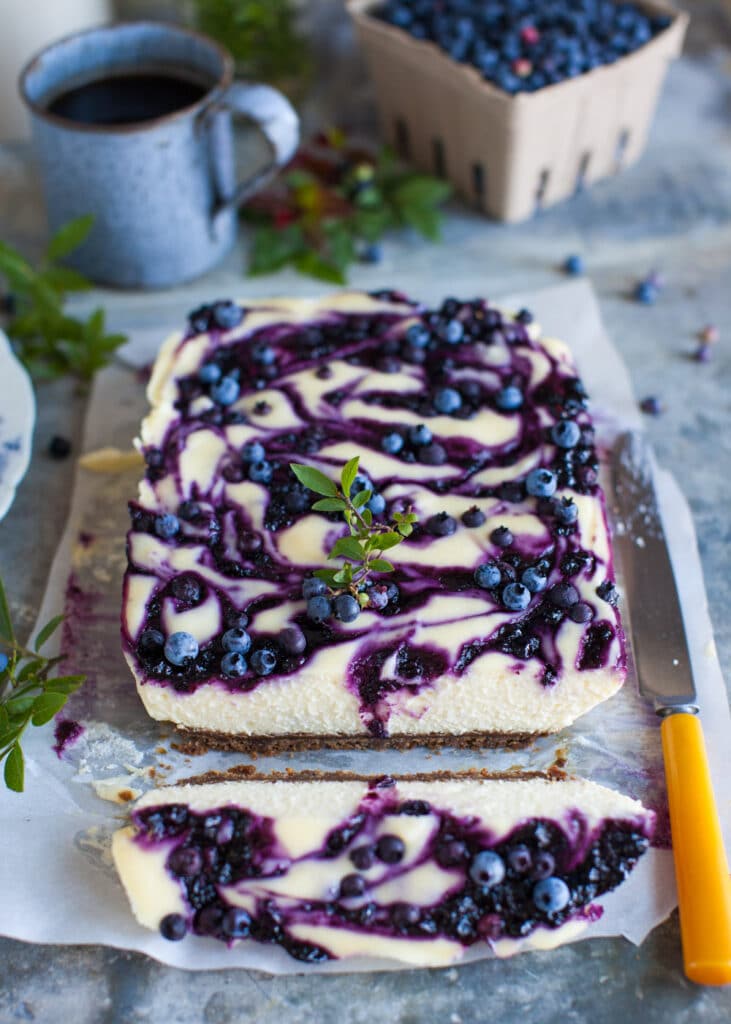 Espresso Chocolate Cheesecake ~ A fantastic do-ahead recipe that serves 8-12 very happy people. If you dont enjoy coffee, leave out the espresso and make it a celebration of dark chocolate.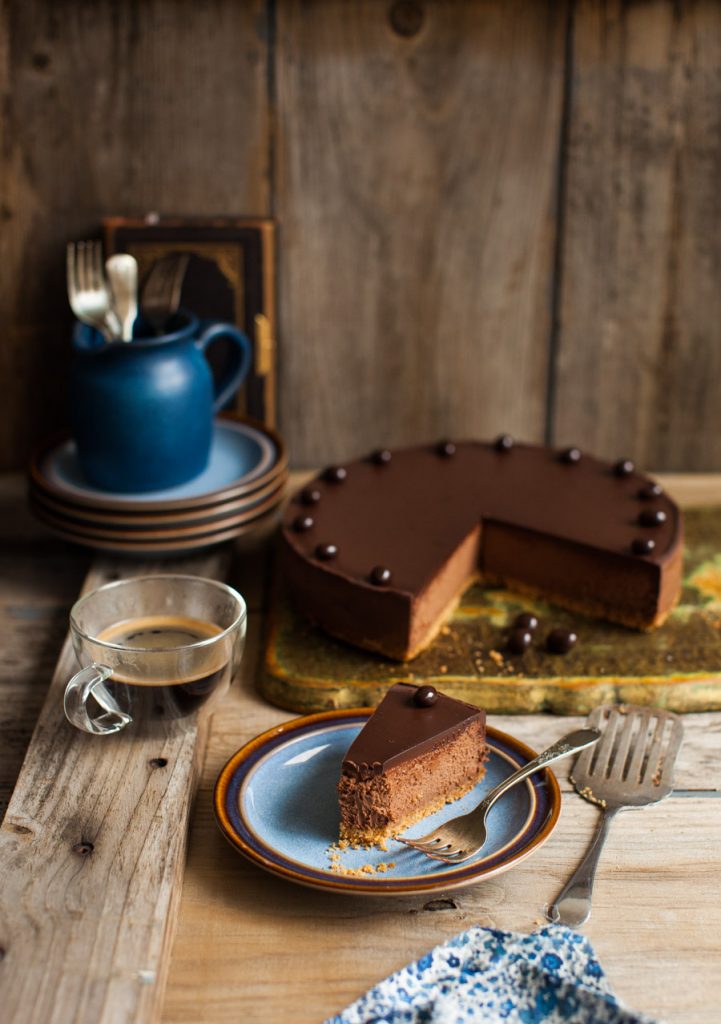 Citrus Cheesecake ~ Any citrus may be swapped out for the blood oranges in this recipe. Please excuse the very old photos! An updated version of the recipe can be found in Brown Eggs and Jam Jars.
Party Cakes
Break out all the stops! Its time to go wild. Here are a few of my creations over the years.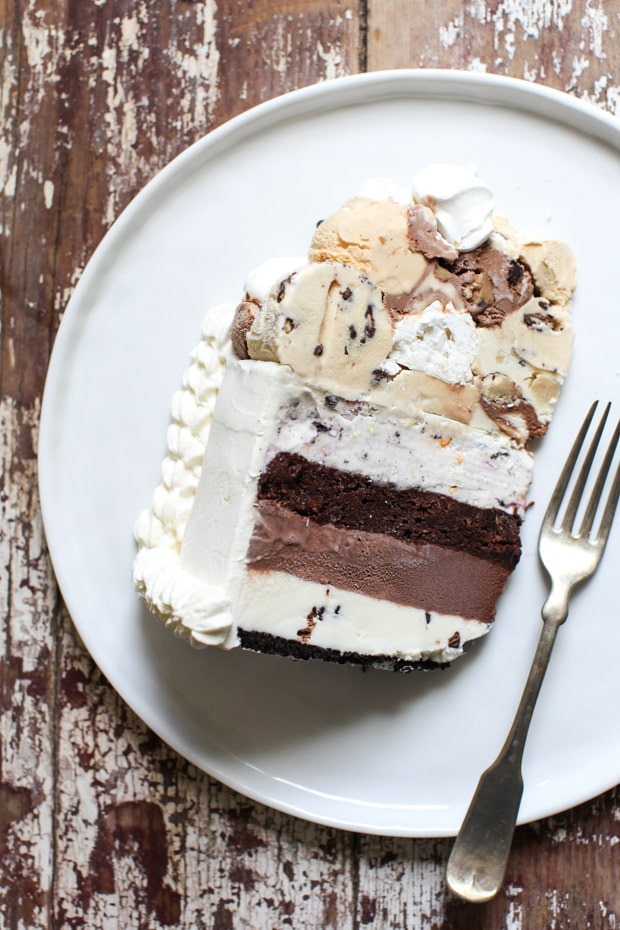 Meringue-Topped, Layered Ice Cream Birthday Cake ~ Ive made this one countless times, for pool parties and summer birthdays, New Years Eve and long weekend festivities. It feeds about 20 people and can be made in advance. Win/Win!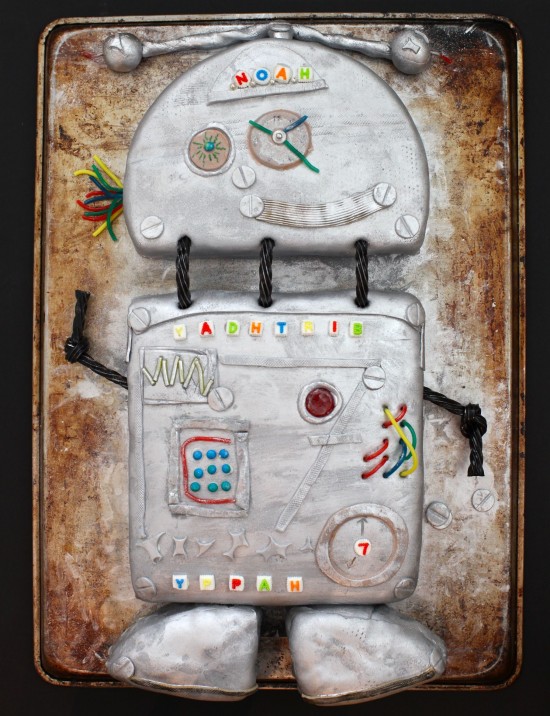 Robot Birthday Cake ~ This cake made a certain 7-yo VERY happy on his special birthday. It was a lot of fun to make and I wrote up the tutorial to share.
A Winter Engagement Cake ~ Three tiers of lemon cake, lemon curd, mascarpone frosting and a simple decoration of winter greenery made this a memorable celebration cake.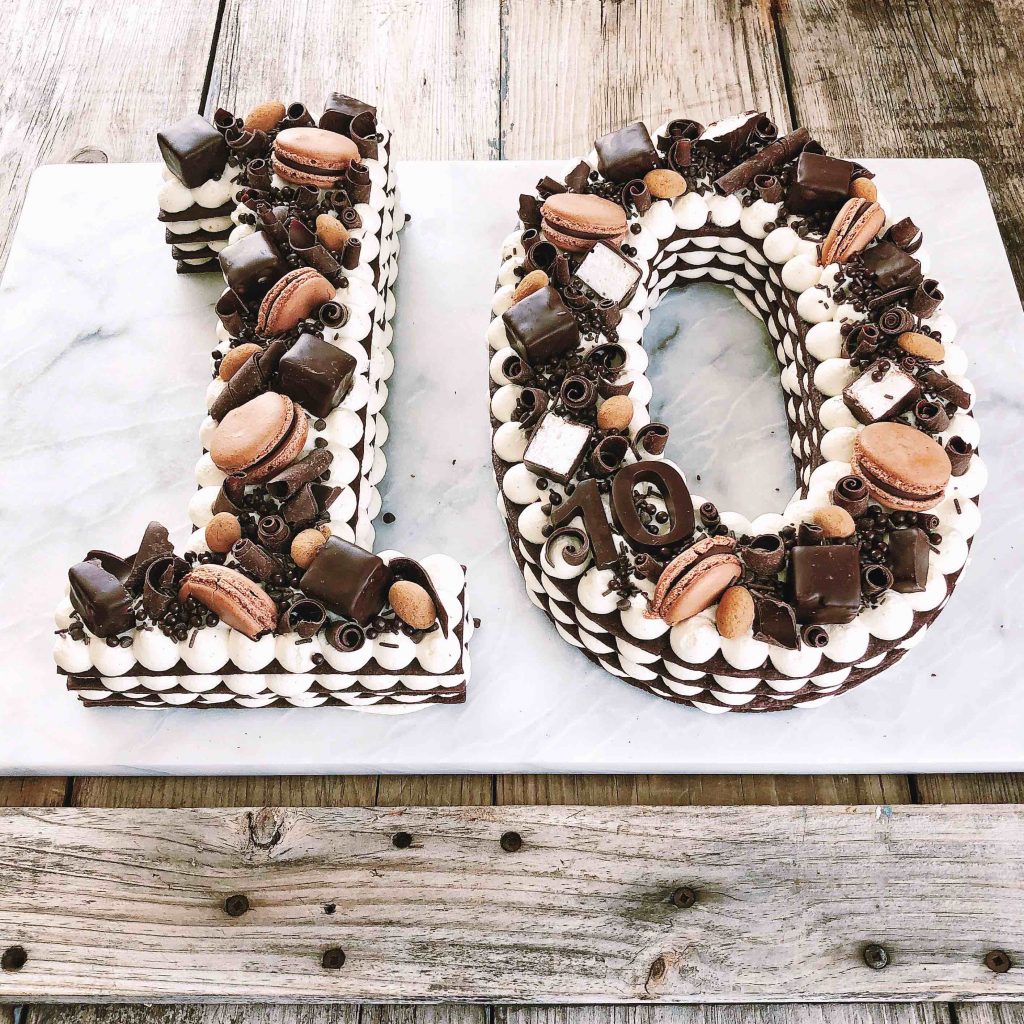 Chocolate Number Icebox Cake ~ This original Simple Bites creation was a mash-up of a classic chocolate cookie icebox cake and the trendy number cake. It worked perfectly and I shared the step-by-step tutorial. So many of you have made this cake and I couldnt be happier!
Wedding Cake ~ How can we forget the story of the Island rental kitchen and the wedding cakebaked up in the intense July heat in an Airbnb kitchen. Oh the times weve had.
Heres to all of our cake baking adventures and the memories weve made. A cake indicates celebration, be it big or small, and its a sure way to gather friends and family together.
Im excited to break out my bundt pans and get started. Now the only question is where to begin?
Header image provided by Two Food Photographers
Header cake baked and styled by Kerrie Ahern
What is your favourite cake and what will you bake first from this list?
28 Cake Recipes for Fall Baking Inspiration
is a post from
Simple Bites
2010-2019 Simplebites | All rights reserved - This feed is provided for the convenience of Simplebites.net subscribers. Any reproduction of the content within this feed is strictly prohibited. If you are reading this content elsewhere, please contact hello@simplebites.net to let us know. Thanks.