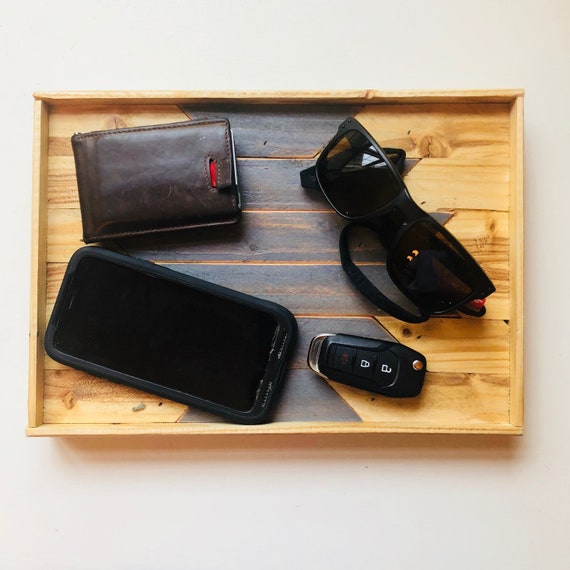 39.99 USD
Rustic geometric art, made of individually cut pieces of wood. Can be hung on display or used as a tray.

ONLY ONE OF THESE IS AVAILABLE. ONCE IT'S GONE IT WON'T BE BACK.

*MEASURES 12 1/2" X 9", FRAMED. Perfect for a shelf or small space on a wall, or part of a larger mosaic style wall.

"Woodscapes", as some have come to call them have become popular rustic décor. Mountain renderings in particular are a popular subject for woodscape art. Mountains represent a variety of things. To some they represent obstacles, to others solitude, and to others they have spiritual and religious meanings, as many Biblical stories have important roles for mountains.
Mountain Woodscape includes three peaks, two major, and one lesser peak with a combination of rustic earthy tones.