If you are looking for a family friendly Mardi Gras destination than Lake Charles, Louisiana is your best bet. Located in Southwest Louisiana, Lake Charles is a beautiful and comfortable city to spend an extended weekend getaway for a cultural immersion of cajun and family friendly Mardi Gras celebrations.
Before I went to Lake Charles for Mardi Gras, my understanding of the holiday was very little. Having grown up on the west coast for most of my life I knew that beads and King Cake were involved but that was about all of my understanding.
Related Posts:
Our Top Family-Friendly RV Parks
Family Tips for Visiting Worlds of Fun Kansas City
What is Mardi Gras?
Mardi Gras is also commonly referred to as Fat Tuesday and is a combination of the events of Carnival which revolve around the feast of Three Kings day and ending before Ash Wednesday. The practice of Mardi Gras came to the Americas as a French Catholic tradition. Today it's a fun way for families to come together and celebrate family, faith, and traditions and to have a good time. Local schools typically take off Monday and Tuesday to celebrate Mardi Gras with kids.
In Lake Charles, Louisiana Mardi Gras is celebrated with food, family and social gatherings and parades put on by the various krewes of the region. A krewe is a social organization of people who put on parades during the Mardi Gras season. Lake Charles, Louisiana has the second most number of krewes in the state with over 60 and is the second largest Mardi Gras celebration as well. It's the perfect place to bring your family for a clean and traditional Mardi Gras experience. 
Where to Stay in Lake Charles for Mardi Gras
There are lots of chain and name-brand hotels to choose from in the area. We stayed at the beautiful L'auberge Casino in Lake Charles, which while it was a Casino had more of a Las Vegas resort-style of vibe. Families will love all the amenities on-site including the large lazy river, arcades, 24-hour gelato and market (with some of the best cookies I've had!).
We had a VIP room which was very spacious and had one of the best bathrooms I've had in a hotel room. 
The Golden Nugget, Lake Charles Mardi Gras is another great choice for resort style accommodations that family enjoy. There is a boardwalk that connects the hotels and shuttles that connect the Golden Nugget to the L'auberge so if you stay at one you can enjoy the amenities of the other.
Mardi Gras Parades for Families
One thing I love about Lake Charles Louisiana's Mardi Gras celebration is there are Mardi Gras parades for everyone and everyone is welcome to watch the parade. It's very family oriented. There are three main parades that are great choices and many people even attend all three.
Krewe of Barkus Parade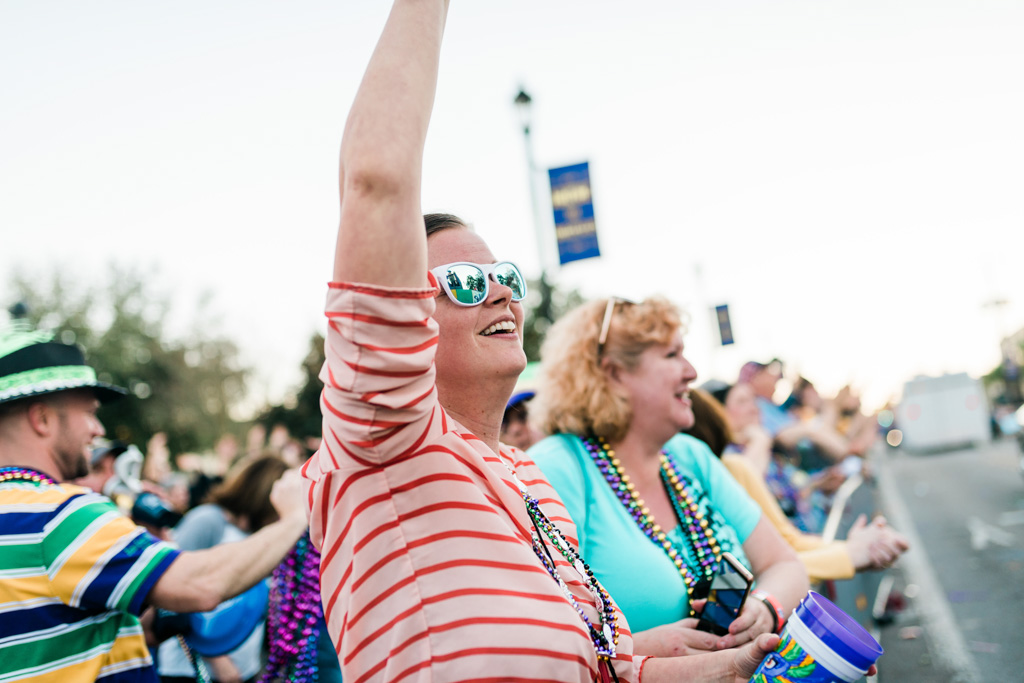 On Friday: Krewe of Barkus. This is a pet-friendly parade where animals are welcome to join in both in the parade and at the parade. Families will love watching these cute dogs and other pets parade down the street in their costumes. At the end a "Mystical dog" is crowned a winner. It's a fun short parade that starts at Gill Street near the Lake Charles Civic Center and is a fun afternoon activity. This event usually takes place on Saturday typically about 2 pm.
Children's Mardi Gras Parade
Lake Charles Children's Mardi Gras Parade is a fun and family oriented way to let kid's enjoy Mardi Gras in a clean and easy way. It usually gets started about 3:30 pm on Sunday. The parade route begins at Ryan street and ends at Sale Road. I had the joy of throwing beads out during the Children's Day Parade on the alligator Lake Charles CVB float and I'm not sure I've ever had more fun in my life!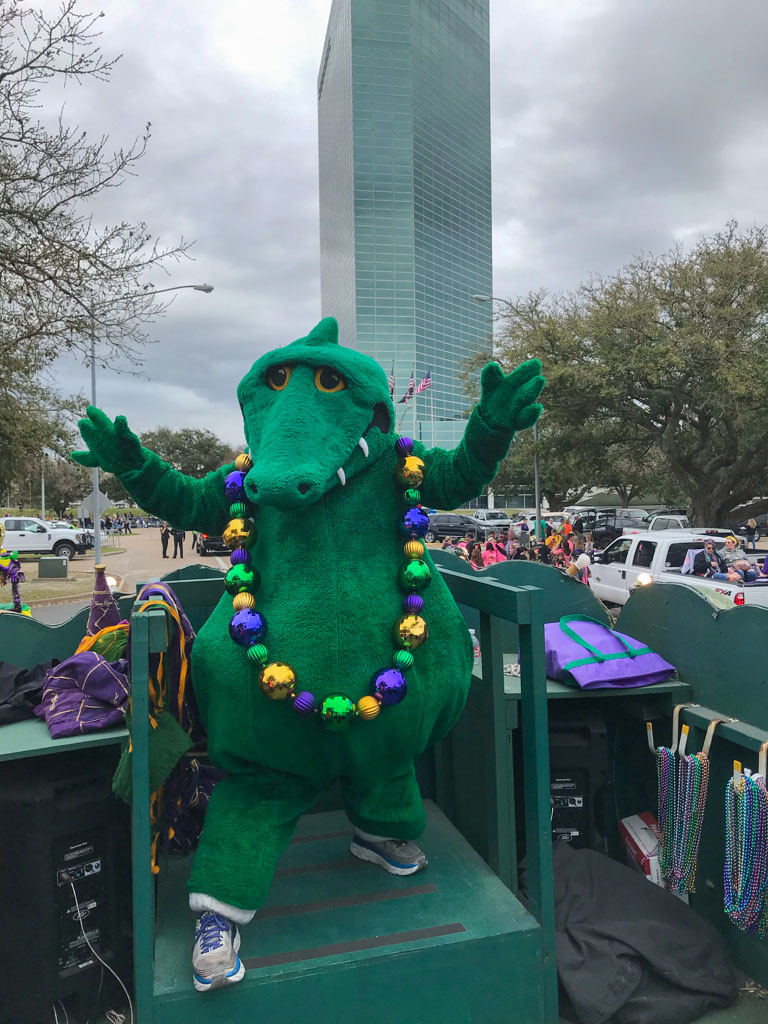 The joy of seeing people's faces as they catch the beads was amazing. One thing I love about the Lake Charles Children's Mardi Gras Parade is that there are absolutely no open containers of alcohol allowed. Which means everything is geared towards families having a fun and safe time. 
Mardi Gras Krewe of Krewes Parade
The Lake Charles Mardi Gras Krewe of Krewes Parade is definitely the main Mardi Gras event and happens on Mardi Gras Day. It's the biggest parade and attracts the largest crowd. Here you will see the entire community come together for a traditional Mardi Gras celebration. Even though this event is for everyone and open containers of alcohol is allowed it's still very kid-friendly and family and faith centered. It's definitely a PG rated experience compared to that of a New Orleans Mardi Gras celebration.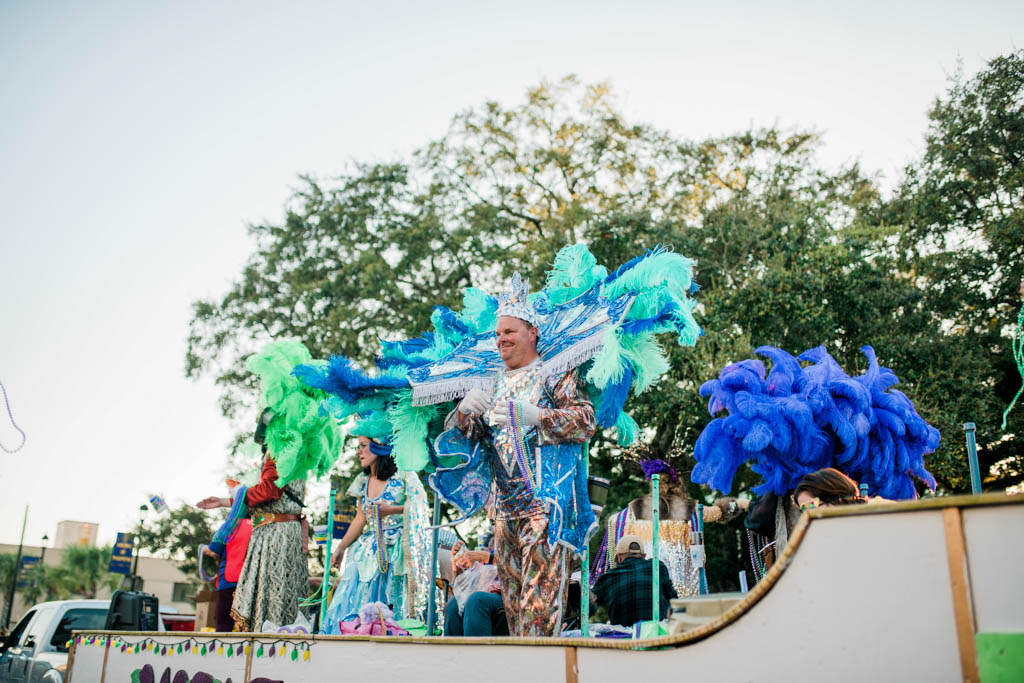 This event begins at 5 pm on Saturday and has over 100 floats. This parade begins at Ryan road and ends at Sale road similarly to the Children's day parade. This time I got to be a spectator and catch beads and I will say I'm still not sure which one is more fun being the thrower or the catcher of the Mardi Gras beads.
Lake Charles Mardi Gras Parade Schedule
Krewe of Barkus Pet Parade – 2 pm Saturday
Children's Day Parade- 3:30 pm Sunday
Krewe of Krewes Parade- 5 pm Tuesday
Family-Friendly Mardi Gras Activities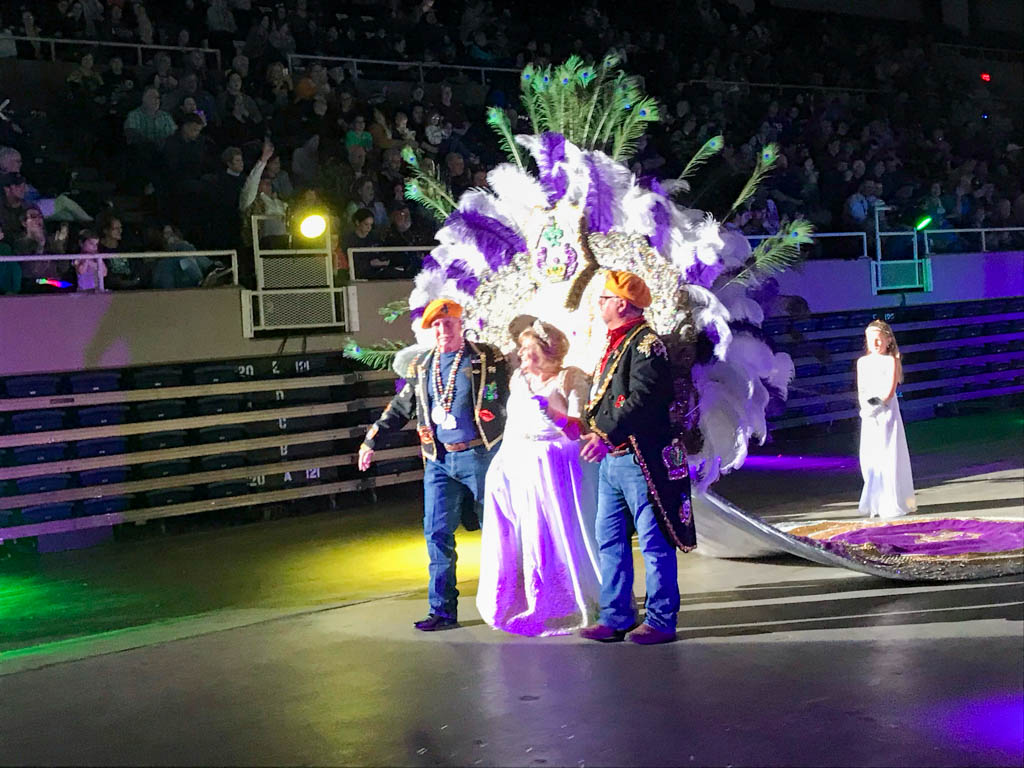 Mardi Gras Royal Ball is actually known as the Mardi Gras Royal Gala and is the only event in the entire state of Louisiana that allows for the public to see the Krewe's crown royal costumes in advance. Each costume is very elaborate and can weigh up to 50 pounds. They cost several thousands of dollars to make and krewes begin construction on these costumes as early as the day after Mardi Gras. This is a public event and only costs $5 to attend.
Each krewe parades through the Civic Auditorium dancing in their elaborate costumes stopping to bow at the Mardi Gras crowned queens and princesses. It's such a fun site to behold and definitely worth a stop in with your family. The Royal Gala happens the Monday before Mardi Gras and is the best place to see all of the Mardi Gras ball dresses in Lake Charles in one place.
Eat Some King Cake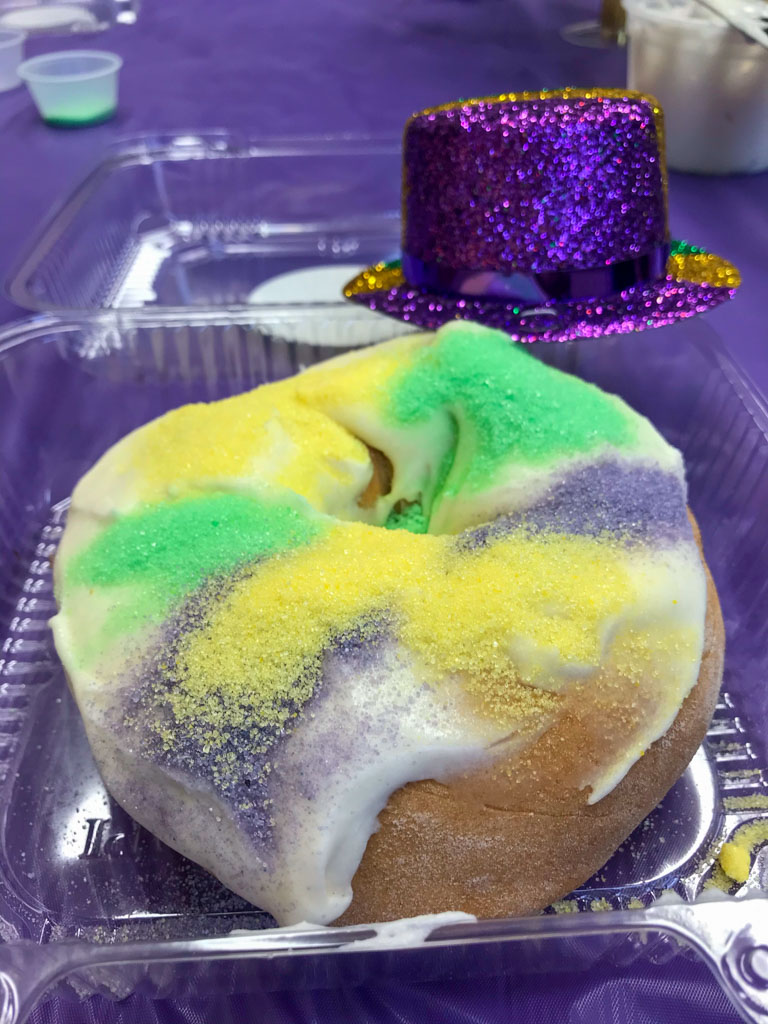 King Cake is a staple for Mardi Gras celebrations. They are a delicious coffee cake-like dessert (sometimes with cinnamon filling, other times strawberry and cream cheese) usually topped with cream cheese frosting and often decorated in the traditional Mardi Gras colors of Purple, Gold, and Green. There is usually a small toy baby hidden in the cake and it's said whoever receives the baby in their cake gets a year of good fortune (and is supposed to bring the King cake to next year's celebration). I got the chance to decorate my own King Cake but other favorite places to buy a King Cake in Lake Charles are Pronia's Deli and Bakery, Delicious Donuts & Bakery, and Cypi's Cake Box.
Mardi Gras Museum of Imperial Calcasieu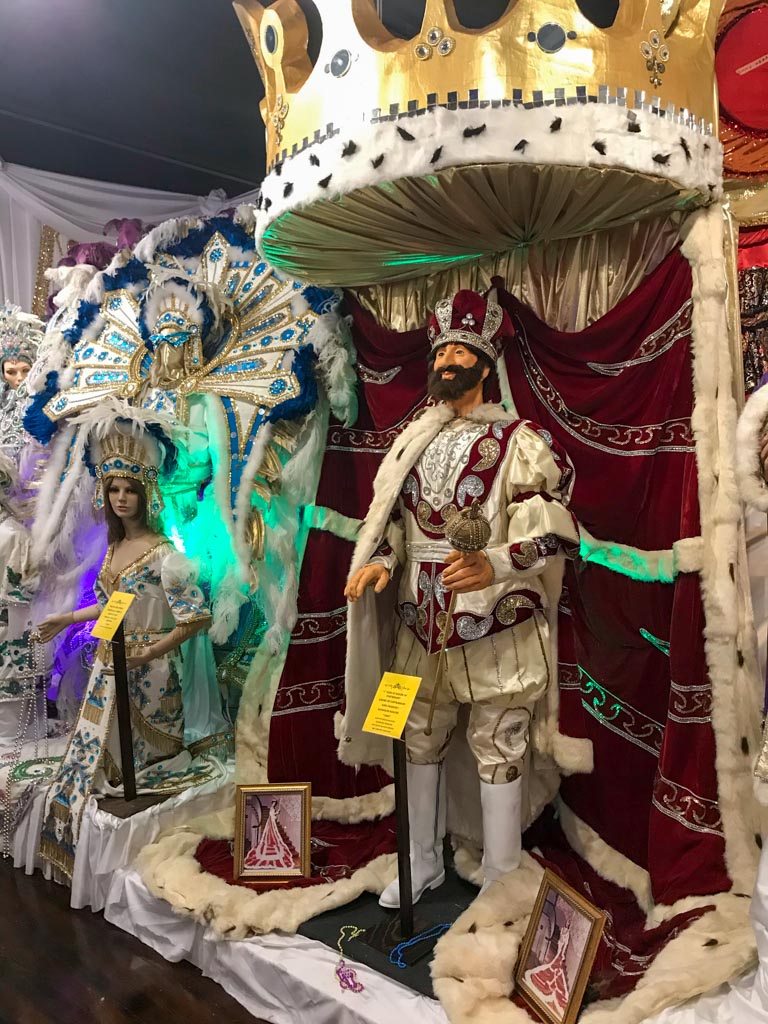 The Mardi Gras Museum of Imperial Calcasieu contains the largest collection of Mardi Gras costumes in the world. It is located in the Central School Arts and Humanities Center and has been open for 22 years. The museum has 291 costumes in house and over 300 in storage. It's a really unique space to let kids get up close and take a look at the many different costumes and themes krewes have done over the years. Some of these costumes cost $1,000 to $6,000 to make. The price for the museum is $10 for adults and $5 for children and seniors. 
Activities for Families in Lake Charles
If you are thinking of extending your Mardi Gras vacation to Lake Charles there are many family friendly things to do in the area. Here are a few of our favorites.
Tour the Bayou Rum Distillery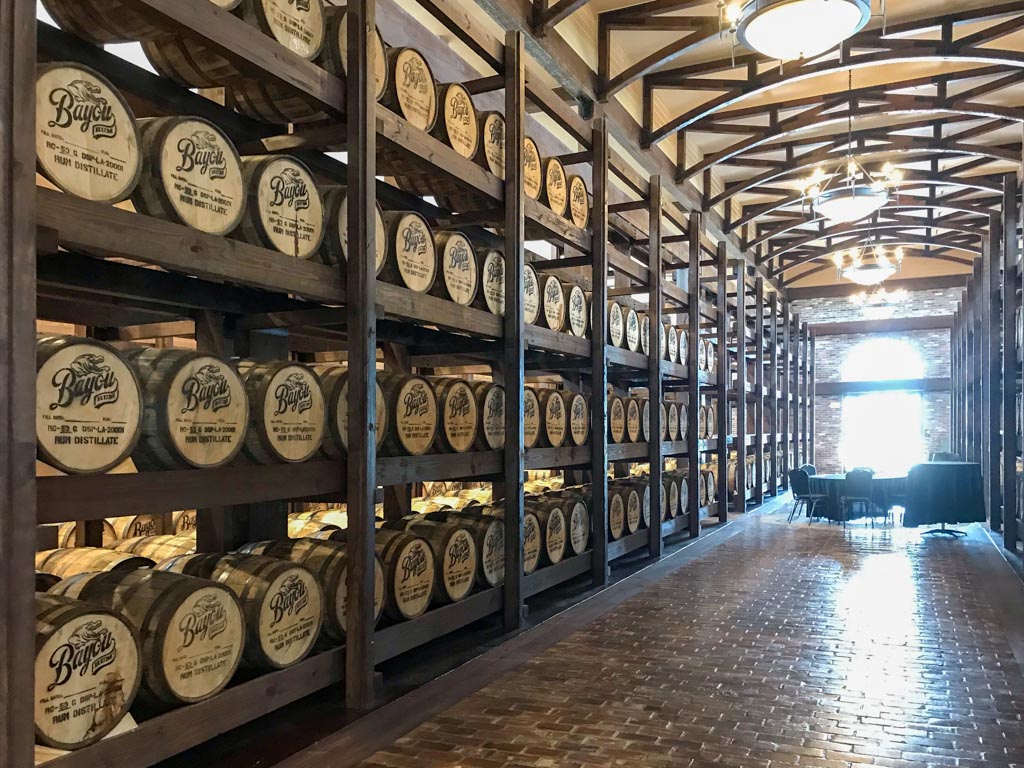 While rum may not scream family friendly it's actually a fun activity for kids to enjoy to see how rum is made and get a little agricultural history lesson of the area. You can see inside the bottling room and learn the rum-making process and see rum aging in barrels. It's a fun and free walk-through of the process and adults can sample up to three rums at the end of the tour. There is also a coffee shop located in the oldest house that has been restored. Tours are 7 days a week on the hour from 10 am to 5 pm.
Gator Chateau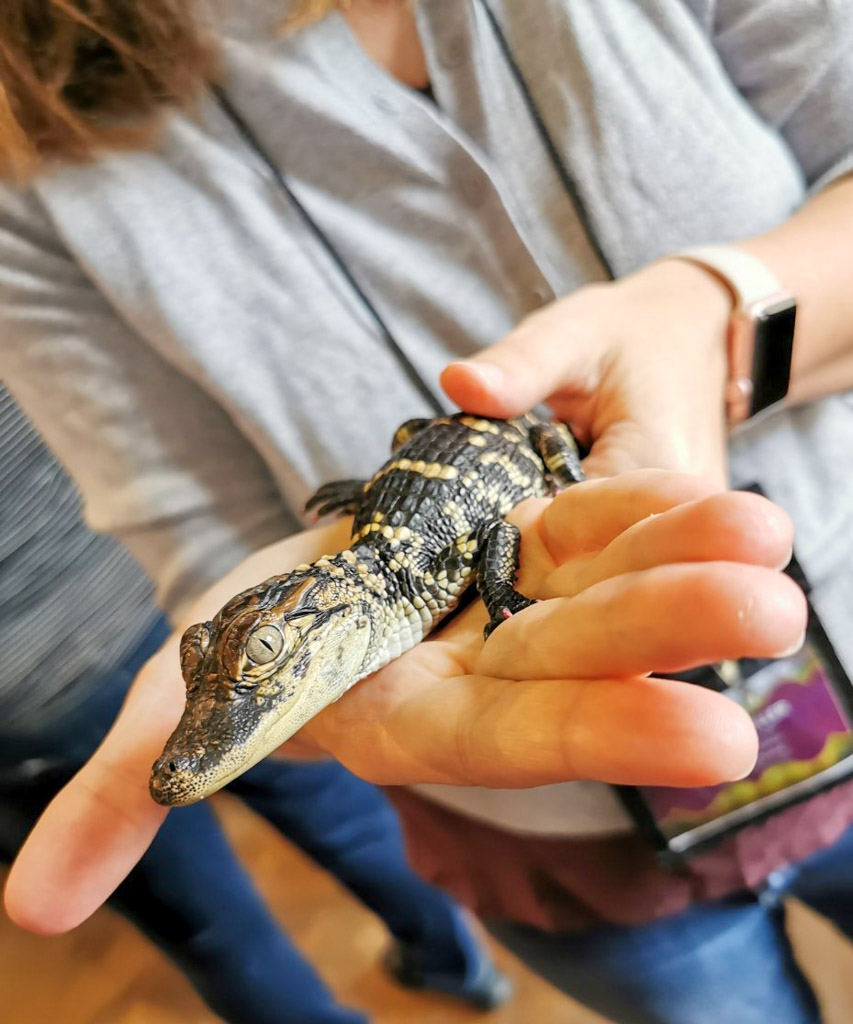 Gator Chateau at Jeff Davis Parish is a little bit of a drive but well worth it for families. It is located in Jennings, LA and is a refuge for baby alligators who's moms did not survive. They help rehabilitate the baby alligators and get the ready for re-release back in their natural habitat. There are mature alligators who cannot be released as they will not survive in the wild as well. You can hold baby alligators and learn all about the species and how to be safe around them and keep them safe as well. The cost is free but donations are appreciated. 
Lake Charles Historic City Hall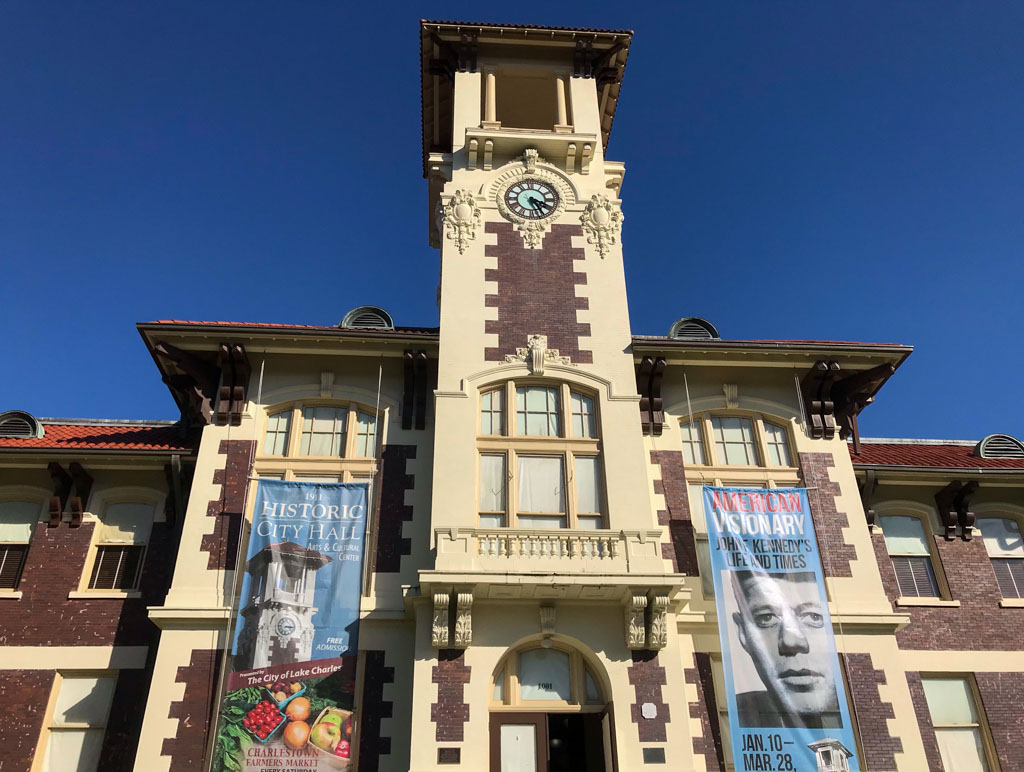 The Lake Charles Historic City Hall Arts and CulturalCenter is another great stop on your Lake Charles Mardi Gras tour. Located right downtown it's a great stop to soak up some culture and experience local artists. On the top floor, there is a traveling exhibit that tours the country and it's worth a stop. The best part is it's free.
Creole Nature Trail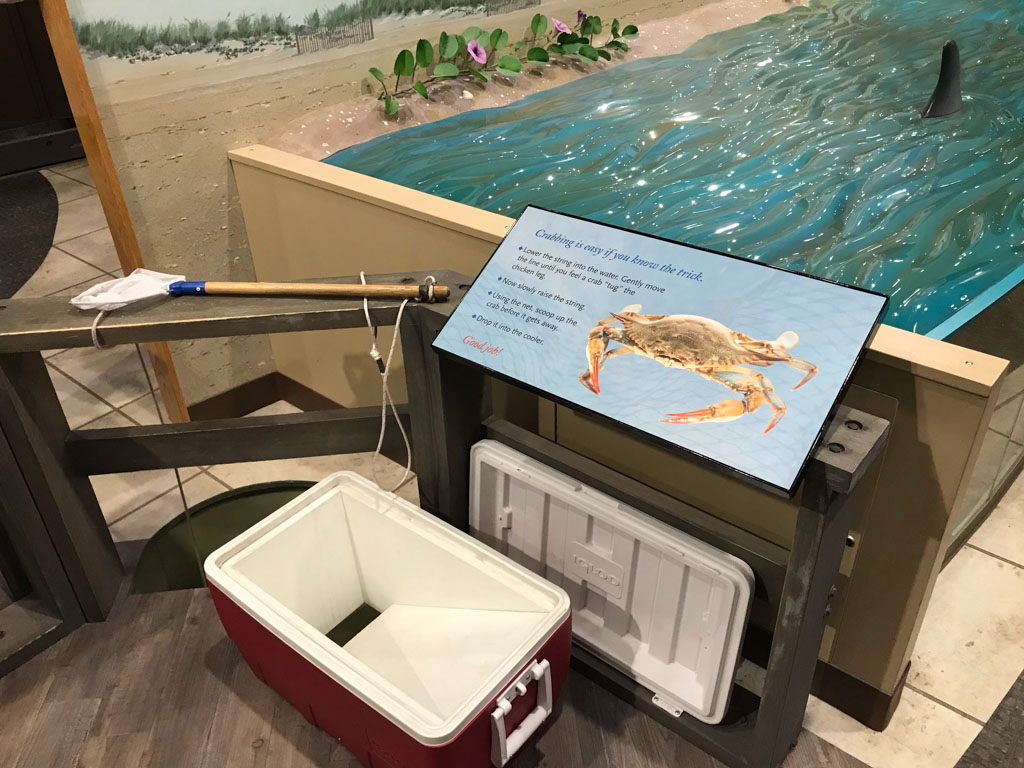 The Creole Nature Trail is a 180 loop driving trail that is reminiscent of a National Park experience with many amazing natural scenes and unique stops. It includes 4 wildlife refuges, wetland walking trails, and boardwalks, amazing shelling and beaches, as well as crabbing. You can even take a ferry for $1 to cross the intercostal canal for a chance to see the pink dolphin. Before you head out make sure to stop by the Creole Nature Trail Adventure Point to visit the victor's center and get help planning your route. 
Where to Eat in Lake Charles
Lunch at Seafood Palace
If you are looking for a stop with authentic gumbo or a proper steamed plate of crawfish then this will be a must stop for you. Don't forget to try the fried pickles and green beans!
Sunday Brunch at Charter House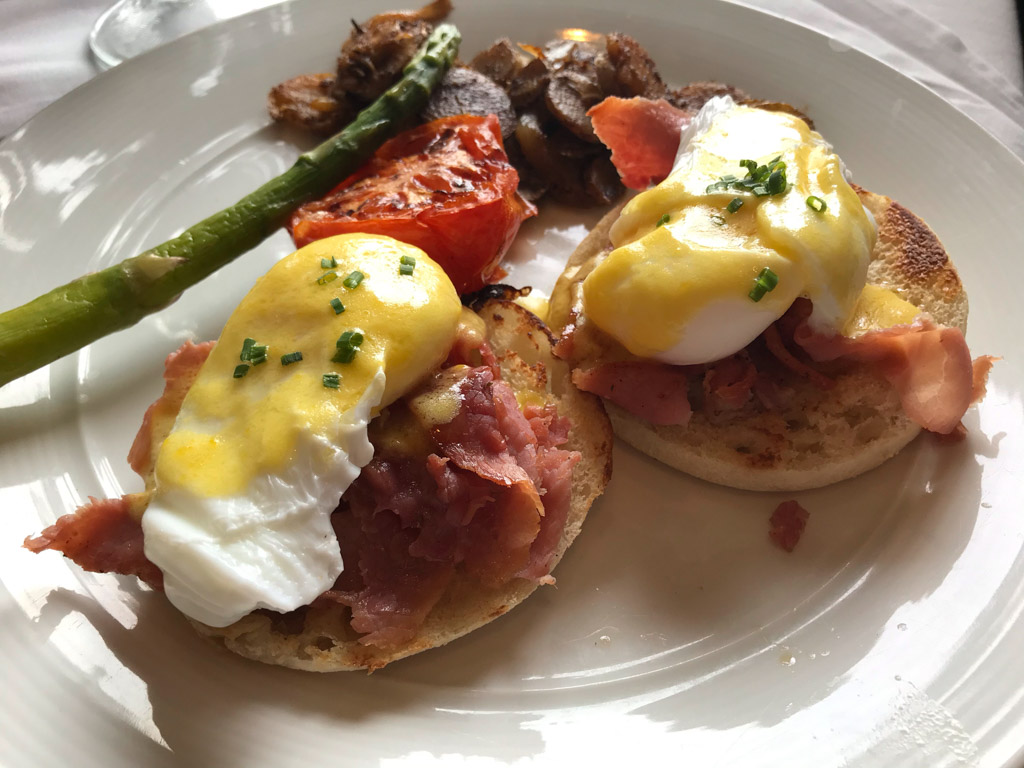 There is nothing like a delicious brunch and an amazing view. Eating brunch at the Charter House located right next to the Golden Nugget Casino is still one of my favorite meals I ate. The brunch menu was versatile and delicious.  Fresh pastries, delicious fruit cocktails and fresh tuna tacos were among favorites. 
Ice-cream and Popsicles at Boom Box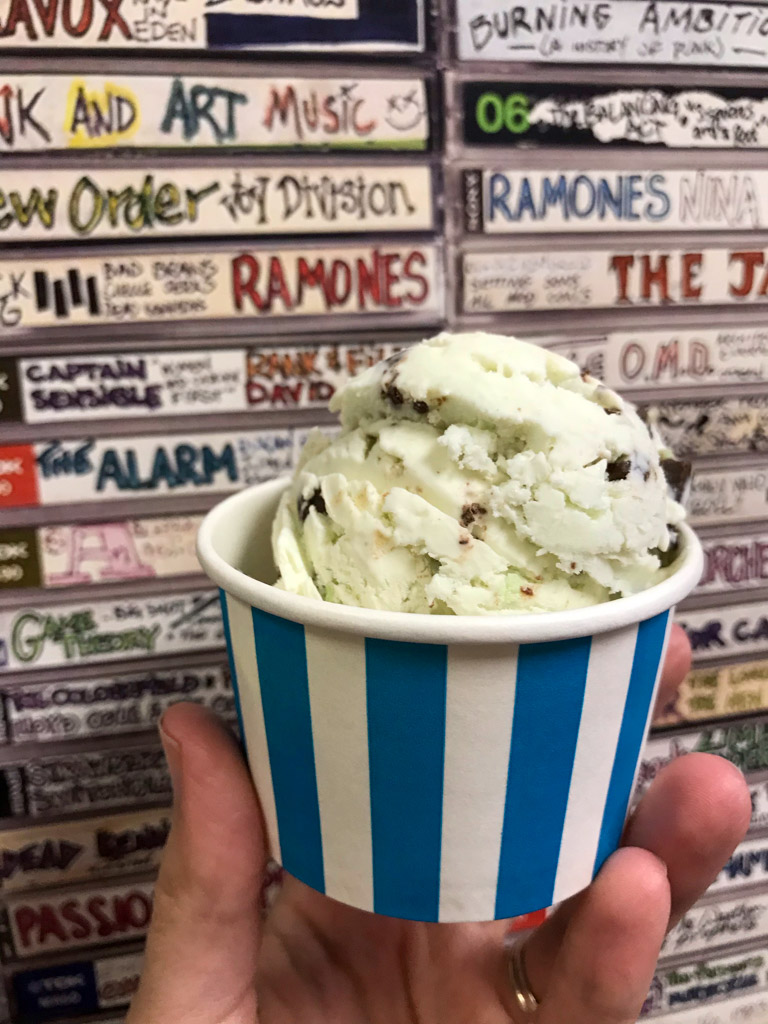 A frozen treat in February or early March for Mardi Gras is still a fun stop for families and you will adore the fun vibe at Boom Box. It's 80's themed right down to the name of the ice cream flavors. They are known for high quality hand crafted ice cream flavors and ice pop flavors.
Dinner at Jack Daniels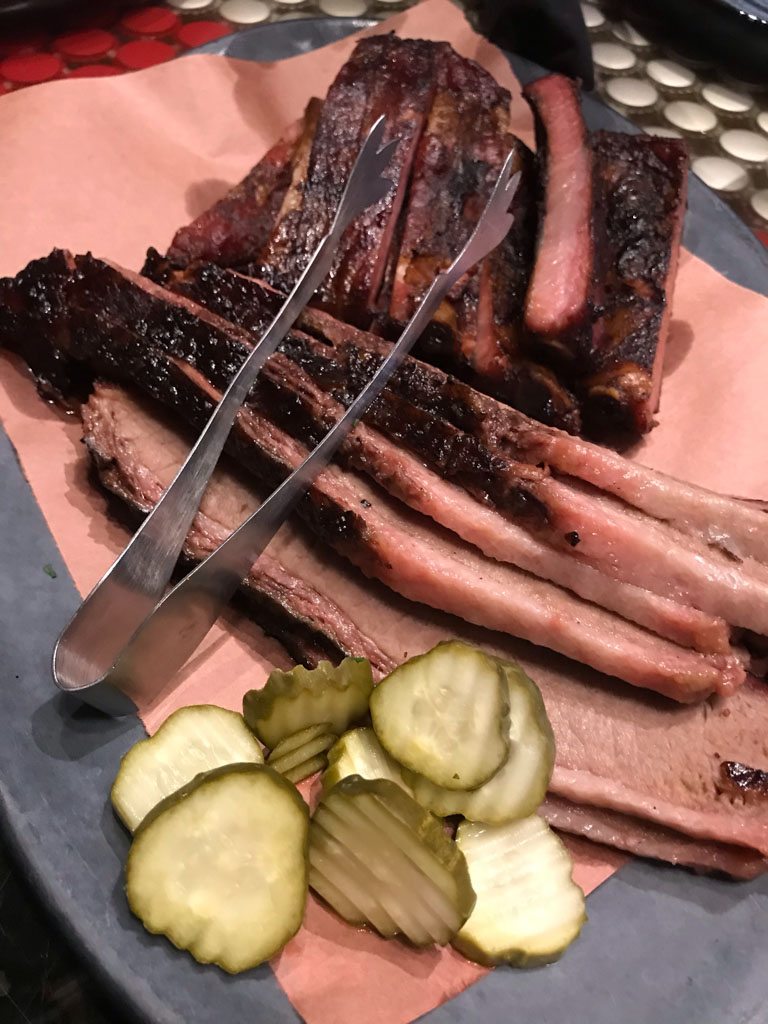 Chef Lyle Broussard is famous at the Jack Daniel's restaurant in the L'auberge casino. Locals come here to enjoy some of his hand-picked recipes. Favorites include gator bites, stuffed clams, brisket, and savory bread pudding.
Fancy Dinner at Villa Harlequin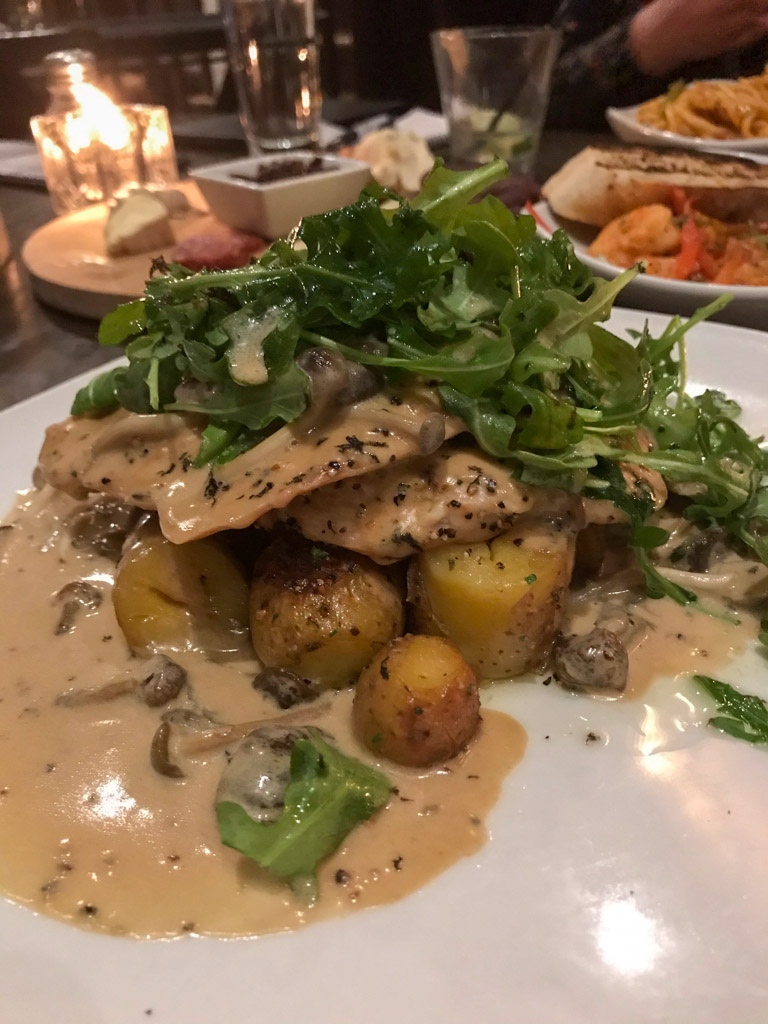 If you are looking for a more upscale dining spot with a family-friendly vibe you will love the Villa Harlequin. The perfect spot for some comforting Italian food and delicious charcuterie and cheese boards. The appetizers and the pasta were phenomenal. No pressure to dress fancy although you may spot some krewes dressed in formal wear for their respective balls.
Dinner at Luna Bar and Grill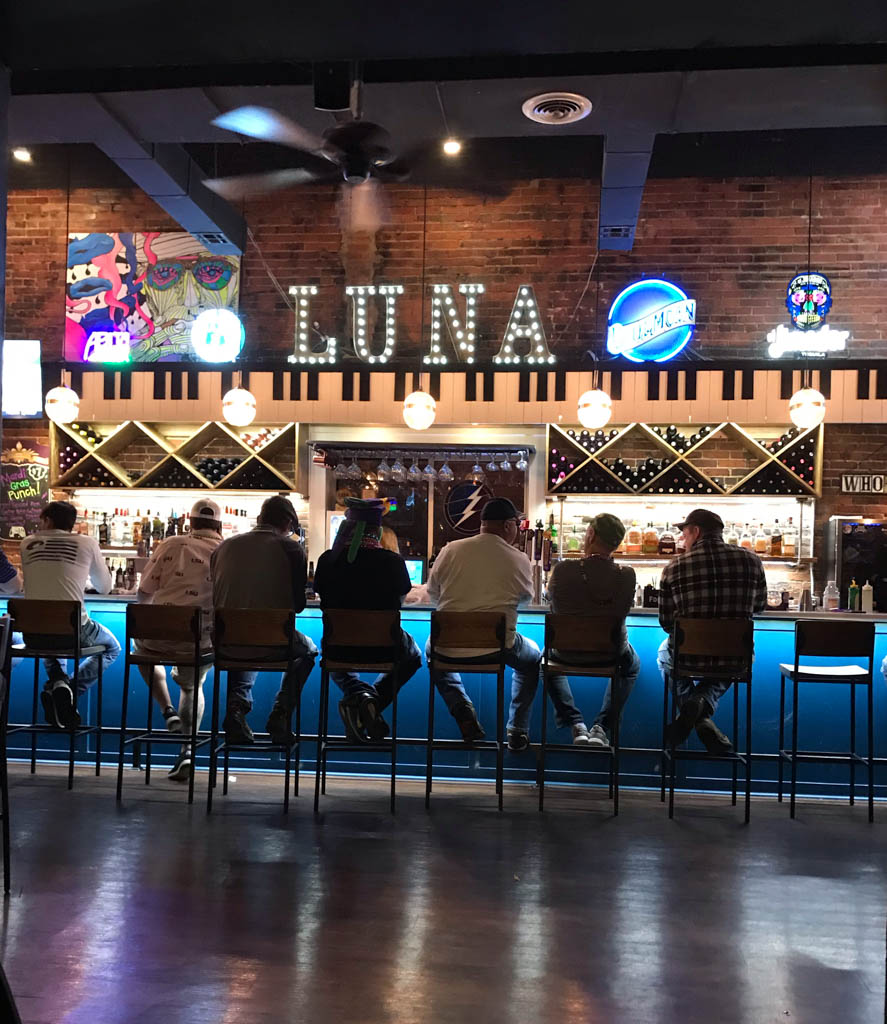 Such a fun and funky vibe with lots of delicious options that everyone in the family will enjoy. Luna is widely known and loved for it's Luna Tuna but they have other hits as well. I got their Anthony Bourdain salad and it's still one of my favorite salads I've ever eaten. It's located right in downtown Lake Charles so it would be a perfect after Mardi Gras parade stop.
Future Mardi Gras Dates:
February 16, 2021
March 1, 2022
February 21, 2023
February 13, 2024
March 4, 2025
Pin This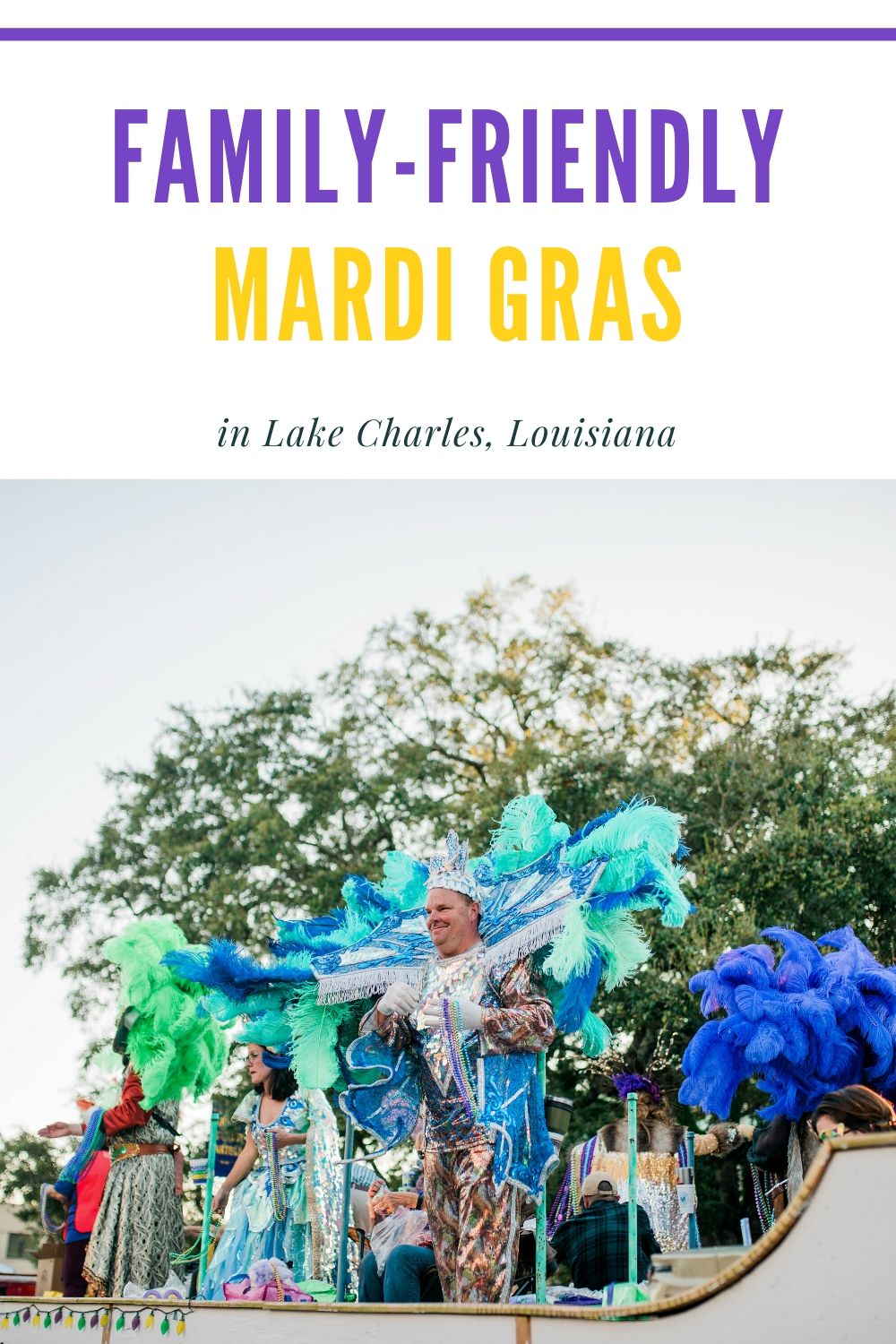 The post Everything You Need to Know to Have a Family Friendly Mardi Gras in Lake Charles appeared first on Dotting the Map.