There is no doubt that there is something to be said about staying in local neighborhoods when you travel. Perhaps, that is why we tend to stay in Airbnbs wherever we visit. Airbnb allows us to stay in unique neighborhoods rather than staying in a typical boring hotel room. Plus with the right know-how, you can save money on Airbnb which means you can splurge on other fun adventures wherever you go, especially in the U.S.
But who wants to stay in just an extra bedroom in someone's house?
Well, if you are willing to try something a bit more unique, there are countless Airbnbs in the U.S. with a lot of character. Whether you want to stay in an old train car, a yurt, a lighthouse, or even spend a weekend in the Oscar Meyer Weinermobile, there are fun and unusual Airbnbs all across America. So, pack your bags and get ready to discover some of the best Airbnbs in the U.S.

The Best Airbnbs in Alabama
1)

Reside in a real Southern

 Plantation
If you have ever wanted a true southern experience, then staying in the Everhope Plantation Airbnb may be one of the best Airbnb experiences you can have in Alabama. Dating back to the mid-1800s, this may be one historical experience to make our Alabama Bucket list. With the tall ceilings, original woodwork, and replicas of the original carpet and drapes, you may never want to leave. But if you do want to explore the area, you are less than an hour from Tuscaloosa.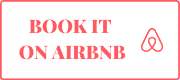 2) 

Have a Mountain Getaway in a Yurt
When people think of a Yurt, perhaps visions of a large canvas tent on the plains of Mongolia come to mind. But if you are in Alabama, you can stay in one of these quirky Yurt Airbnbs atop the mountains overlooking the beautiful Lake Logan Martin near Talladega. But don't fret because this unique Airbnb still comes with a TV, hardwood floors, and a beautifully tiled shower.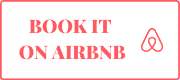 ---
Whether you want to stay in an old train car, a lighthouse, or even spend a weekend in the Oscar Meyer Weinermobile, there are fun & unusual Airbnbs across all of America. Discover the Best Airbnbs in the U.S. today!
Click To Tweet

---
The Best Airbnbs in Alaska
1) Witness the Aurora Borealis in a Domed Igloo
What better way to witness the Northern Lights than from your own domed igloo in Fairbanks, Alaska! At Borealis Basecamp you can stay in one of the best Airbnbs in the U.S. Plus, during the day you can hike trails, sit by the fire pit, ride fat-tire bikes, go snowshoeing, catch dinner by ice fishing, or take a ride dogsledding the private property.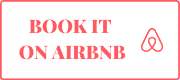 2) 

Stay amid the wildlife in a real Log Cabin
Just outside of Fairbanks, is an authentic Alaskan Cabin Airbnb overlooking Creamer's Field Waterfowl Refuge. Here you can hide away from the world as you snuggle under the extra blankets on the couch and watch a movie. Or if you are feeling a bit more adventurous, you can explore the wildlife surrounding this unique Airbnb on one of the countless trails surrounding it.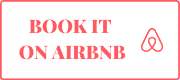 The Best Airbnbs in Arkansas
1) 

Relive your Hippie Days in an Old School Bus
Now we don't want to instigate flashbacks of your days with The Electric Kool-Aid Acid Test, but if you are looking at Airbnb USA for a fun and unique place to stay, then the Skoolie Airbnb will fit the bill. This renovated school bus is amazing. Loaded with heating/air, WiFi, and gorgeous kitchen space, this quirky Airbnb will take Glamping to a whole new level. You may not want to leave. But if you do, there are plenty of local hiking trails that will have you exploring the amazing Ozarks!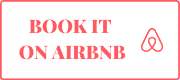 2) 

Unleash your inner Morlock inside a Cave
Overlooking a valley in Parthenon, Arkansas, the amazing Cave hotel may be one of the best Airbnbs in the U.S. Though the lodge was built within a natural cave in the Ozarks, it has been beautifully renovated with modern amenities. There is even a honeymoon suite upstairs with a unique round bed for experiencing the cave's naturally made round stalactite. Don't forget to take the time to enjoy the waterfall in the living room.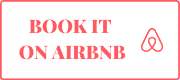 The Best Airbnbs in Arizona
1) 

Stay in a Retro Dodge Campervan
What better way to explore Grand Canyon National Park than by staying in this unique 1968 Dodge Family Wagon Airbnb in Williams, Arizona. It is a great way to get off the grid with a comfy full-sized futon in this quirky campervan. Along with a husky mix named Kulo, cats, chickens, a donkey, llama, and alpaca on the property, you can spend your nights stargazing under the Arizona night sky.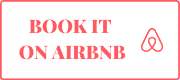 2) 

Sleep in a traditional Navajo Dwelling
If you are looking for a truly unique Airbnb USA experience, then staying at a real Navajo Hogan at the Shash Dine' Airbnb is where you will want to vacation. Located on a working sheep ranch near Antelope Canyon, the Hogan is an earthen floored traditional Navajo dwelling near the town of Page, Horseshoe Bend, and the Grand Canyon. What is cool is that this experience will offer one insight as to how the Navajo live in Arizona.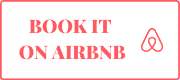 The Best Airbnbs in California
1) 

Get lost in the woods with Hansel and Gretel in a Gingerbread House
There is no doubt that if you are looking for a quirky Airbnb in California, the Gingerbread House Airbnb in Geyserville, California definitely fits the bill. Though it is not made of real gingerbread, this cool looking Airbnb will still have you reliving your favorite childhood fairy tales while visiting wine country.  The best part is that the Gingerbread House Airbnb is also part of the Isis Oasis Sanctuary. Here, you can simply relax with meditation classes, walks around the gardens, or just sit by the pool with a good book.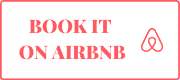 2)

Grab your favorite pardner & stay at the Love Nest Horse Ranch
If you are looking for one the best Airbnbs in the U.S. for couples then head to the Love Nest Horse Ranch Airbnb in Morongo Valley just outside of Joshua Tree National Park and Palm Springs. Your private rooms are located atop their large wooden barn where you will even find an old fashioned claw foot tub inside that is made for two. If that doesn't spark the romance, then at night take your partner either out for a beverage at their Draft Horse Saloon or enjoy the night on the large private deck for some amazing star gazing.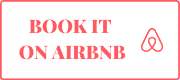 The Best Airbnbs in Colorado
1) 

Stay with the Electric Mayhem Band in an old Hippie Bus
Overlooking Barker Reservoir, just walking distance to downtown Nederland, the Gypsy Love Bus Airbnb is the perfect retreat for couples who love the outdoors. But don't let its tie-dye, worn down appearance fool you. The Gypsy Love Bus comfortably sleeps two and has a kitchen, Wi-Fi, central heating and air conditioning. Plus, being in the foothills of the Rockies, you will be able to enjoy some amazing hiking or skiing during the winter months.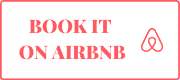 2)

Find your curiosity and a sense of wonder in an Earth House
When Adrian Young was designing his dream home, he wanted to create a space to cultivate curiosity, play with his kids, and immerse in the great outdoors. Thus the Wonder Haus Airbnb came to be. Just outside of Pagosa Springs, on 7 acres surrounded by the San Juan National Forest, Adrian built a quirky looking passive solar earth home with an observation tower. If you stay at this cool Airbnb, make sure you take wine and blankets and spend evenings stargazing from atop the tower.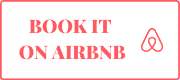 The Best Airbnbs in Connecticut
1) 

Live like royalty in a real Castle
Built in 1917 on seven acres by a prosperous Ellington family, the Storybook Castle Airbnb can help you fulfill your childhood dream of staying in a castle. The property offers gardens, a fountain, a gazebo by a pond, and a pergola overlooking another garden with a gargoyle hunched on its pedestal. Plus if you decide to escape the royal walls, Hartford is but a mere 20 minutes away by car.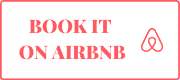 2) 

Spend the night in a River Houseboat
If you are looking for a getaway from the hustle and bustle of city life then look no further than the River Houseboat Airbnb at Sticks and Stones Farm. Sitting on the edge of a pond along the edge of the Pootatuck River, this natural retreat is a perfect place to escape for a weekend. Spend the afternoons on their two antique rocking chairs or enjoy the night stargazing by a roaring fire.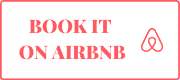 The Best Airbnbs in Delaware
1) Feel fabulous in the "most beautiful Airbnb" in Delaware
Named "The most beautiful Airbnb" in Delaware by Architectural Digest, the Rodney House Airbnb is absolutely gorgeous inside. Though renovated in 2016, it still has the original high lofty beamed ceilings from the 1700s. Plus, being on Main Street, you are bound to get lost amid all the quaint shops and great restaurants of the "first town of the first state," Lewes!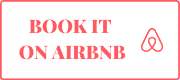 2) Find your green thumb in a converted Potting Shed
There is no doubt that tiny houses are all the rage right now as people are looking to find a simpler, less hectic way to vacation. So if you have ever wondered how it would be to live in a tiny house, book a stay at the Tiny House Airbnb at Good Earth Farm. This converted potting shed sleeps up to three and has a fully decked out kitchen. If cooking is not your thing, head to their fantastic Farm-to-Table restaurant for a meal you will never forget. Afterward, sit out on your private deck and relax while enjoying the beauty of their immense garden.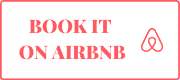 The Best Airbnbs in Florida
1)

Stay inside the ultimate Toy Room
There is no doubt that Florida may actually have some of the best Airbnbs in the U.S and top of that list may actually be the Great Escape Lakeside Airbnb. This gigantic house has literally been converted into the largest toy chest and game room in existence. Each of the 13 rooms on the property is themed after a different popular game like Monopoly, Scrabble, Clue, Risk, and so on. Plus, inside you will find an actual escape room game, a real laser maze, a movie theater, a just-for-fun casino, a giant all teak wood chessboard floor game, and an actual family TV game show studio with real interactive buzzers. If that isn't enough, outside they have a pool with a giant water slide and a lazy river. It's no wonder why it is listed in the Guinness Book of World Records!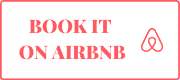 2) 

Channel your inner Robinson Crusoe in a Tiki Hut
Okay so perhaps Robinson Crusoe had a much rougher experience. That is because the Tiki Suite Airbnb in Key West, Florida is perhaps one of the best Airbnbs for Couples in the United States. Whether you are looking for a unique honeymoon experience or you want to have some fun playing together on the water, there is something for any type of couple. Plus, you can occasionally see dolphins, manatees, stingrays, conch, starfish, and other small fish that enjoy the shade beneath the Tiki. Don't forget your bathing suit!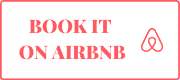 The Best Airbnbs in Georgia
1)

Seek your fortunes with the Gypsies
If you need an escape from city life or modern living, then look no further than the Green Gypsy Vardo Airbnb outside of Helen. Though this traditional wagon is mixed with some gypsy flair, it is quite simple inside with no water or electricity. So if you need a weekend to decompress & take a digital detox, you will definitely want to check out this unique Airbnb. If your worried boredom may strike, have no fear! This gypsy vardo has a fun zipline experience on the property and is just one mile from downtown Helen!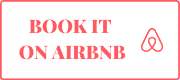 2)

Play pioneer on the Oregon Trail
Okay, so these beautiful Conestoga Wagon Airbnbs never went out West nor do you have to worry about contracting dysentery. But if you are looking for a fun family Airbnb experience then you will want to stay at The Rock Ranch, located an hour south of Atlanta. Of course, you can just sit out and relax, but this resort also offers plenty of family fun. From zip lines, paddle boats, mini-train rides, and horseback riding, there is something for everyone. Don't forget to try their famous home-made strawberry ice cream or pimento cheese in The Country Store.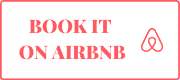 The Best Airbnbs in Hawaii
1) 

Spend the night in a Concrete Stereo
The Kehena Beach Ocean Front Cliff House Airbnb is perhaps the quirkiest Airbnb in the U.S. The all-concrete house is oceanfront and perched on a lava cliff at Kehena Point. This makes it the perfect spot for anyone who has it on their bucket list to watch whales from November to April or just walk on a black sand beach. You may even have a chance to swim with the spinner dolphins at Kehena Beach.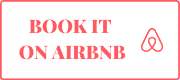 2) 

Walk amid the Lava Fields of the World's Most Active Volcano
If exploring volcanoes is on your bucket list, then you are definitely going want to stay at The Ohana House Airbnb in Pahoa on the Big Island. This unique, off-grid tiny home at the foot of the world's most active volcano offers unbelievable views of volcanic scenery. Plus, if you are lucky, it is the perfect place for viewing lava flowing from Kilauea.  Just make sure you bring plenty of sunscreen and lotion as the area is considered to be the sunniest and driest part of the Big Island.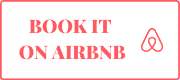 The Best Airbnbs in Idaho
1) 

Get your daily fiber intake by sleeping inside a Potato
There is no doubt that Idaho is famous for potatoes, so what better way to dive into the local agriculture scene than by staying in The Big Idaho Potato Hotel Airbnb. If you love potatoes, then you'll love staying in this giant potato turned cozy, grown-up getaway for two! Just south of downtown Boise, you'll find this quirky Airbnb resting on 400 acres of Idaho farmland. Don't worry, you won't be alone on the property as your neighbor, the farm's jersey cow, will be your fuzzy pet for the stay.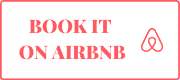 2) 

Stay with Sweet Willy and Toby, the Beagles of Idaho
If you are looking for one of the most unusual Airbnbs in the U.S. then look no further than The Dog Bark Park Inn Airbnb in Cottonwood, Idaho. Considered one of the most famous Dog Statues around the World, Sweet Willy is an Airbnb that as of 2004 was the world's biggest beagle, reaching over 30 feet. This makes it perfect for viewing the prairie grain fields and surrounding mountains are spectacular at any time of year. Plus there is plenty to do, you can explore the famed Hells Canyon Gorge of the Snake River or Nez Perce native history and culture nearby.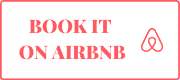 The Best Airbnbs in Illinois
1) 

Relish in staying in the Real Oscar Mayer Weinermobile
Perhaps one of the coolest Airbnbs in the U.S. and located just outside of the Chicago city limits, The Oscar Mayer Wienermobile Airbnb, is truly awesome. Even if you are not the biggest hot dog lover (if there is such a person) this epic RV is absolutely beautiful inside. Plus a stay here comes with tons of bonuses like a mini-fridge stocked with Oscar Mayer hot dogs, all the Chicago-style hot dog essentials, an Oscar Mayer roller grill to take home, an outdoor space for comfortable hot dog eating and a custom Wienermobile art piece by local artist Laura Kiro.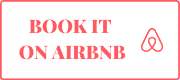 2) Experience Midwestern farm life in a 1950s Grain Silo
After watching Green Acres growing up, you decided that Farm livin' is the life for you, then you will want to book a stay at The Has Bin Grain Silo Airbnb. A converted grain bin, this farm life retreat is amazing inside. Plus, for all of you train lovers, there is a train that runs directly behind the silo so you can spend your lazy afternoons on the upper deck train watching!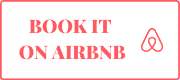 The Best Airbnbs in Indiana
1)

Live like a pimp in the Ugliest Mansion in America
In the mid-1980s, former pimp Jerry "Mr. Big" Hostetler had what is affectionately known as the "Dolphin House" built on Kessler Boulevard near Indianapolis. He went to some bizarre extremes adding 11 bedrooms, 8 baths, an 80,000-gallon outdoor swimming pool, and at least five fireplaces, to name just a few crazy amenities. Even the team at HGTV named this multimillion-dollar mansion extreme. Now you can experience it all for yourself as you stay in the Kessler Ranch House Airbnb on the Kessler Estate and spend your time roaming the property wondering what on earth "Mr. Big" was ever thinking.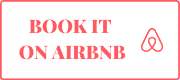 2) 

Flashback to your building blocks days in a Deconstructed Cube House

Though located only 15 minutes away from downtown Fort Wayne, Indiana. The Cube House Airbnb is a unique Airbnb situated in a very wooded area. Don't be fooled by its location, this remote Airbnb is stacked with amazing amenities on all 3 floors. You will have access to a chef's dream kitchen, a luxury bath, & a fire pit so you can sit out and relax amid the wooded neighborhood of the city's Southwest side. Don't forget to check out all of the murals and the eclectic mix of local art throughout the Cube House.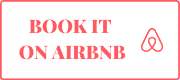 The Best Airbnbs in Iowa
1) 

Ride the rails in a Train Caboose
Okay, so the red CR Station Train Caboose Airbnb isn't on any tracks or rolling anymore, but that doesn't mean you can't live out your childhood dreams of being a train operator. This charming and cozy caboose has been fully restored and looks amazing inside. However, for you train enthusiasts, they kept the overhead handrails and even the original conductor's chairs so you can sit and watch the sunset over the horse pasture! Make sure you try the fruit from their raspberry bushes and apple tree.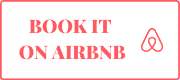 2) 

Netflix and chill in a remodeled Historic Red Barn
If you desire an escape from the stress of your daily life, the Iowa Red Barn Airbnb is where you need to head. This remodeled old barn has been completely remodeled featuring modern but rustic charm. But don't worry about having to sleep on a pile of itchy hay in the loft. Inside this unique American Airbnb, is a vintage trailer parked right in the middle of the barn. Inside the trailer, you will be greeted with a little dinette, a cozy bed, and a small tv so you can watch movies while relaxing. Don't forget to check out the stained glass windows in the bathroom and over the piano. They are beautiful!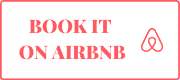 The Best Airbnbs in Kansas
1) 

Get spooked by the ghost of an Orphaned Girl
Built in 1899 and a once-popular train stop, the historic Midland Railroad Hotel Airbnb is allegedly home to a variety of ghosts. However, the most famous one is that of an orphaned girl who supposedly haunts the hotel's third floor. It is said that the she can often be heard and possibly seen running down the hallway of the third floor knocking on doors. If you need to escape the paranormal, don't fret, because the hotel Airbnb is only a few miles from Wilson Lake where you can find hiking and mountain biking trails so you can decompress.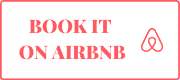 2) 

Stay within a Historic Wheat House
Listed on the National Register of Historic Places, the Vetehuset Airbnb, which is Swedish for "the wheat house," has been beautifully remodeled on the inside. You will find a fully-equipped kitchen, a sumptuous bathroom, and a fun replica grain elevator to get you to your room. Plus, it is located on Main Street, where you can enjoy the plentiful shops, boutiques and restaurants of downtown Lindsborg.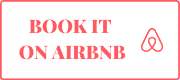 The Best Airbnbs in Kentucky
1) 

Get immersed in a full Bourbon Experience
If you consider yourself a bourbon aficionado, then you will want to book a stay at the Buffalo Springs Distillery Airbnb. Here you'll be immersed in the full bourbon experience in the very place bourbon was discovered. The distillery closed and its warehouses were emptied out by the 1970's, but you will still be greeted with the original wood and exposed stone decorated with bourbon and buffalo themed art.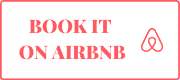 2)

Spend the night in one of HGTV's Most Outrageous Homes
Highlighted on Oprah and HGTV's Most Outrageous Homes, the Mother Goose House Airbnb was created by George Stacy, the owner, after enjoying goose for dinner. Amid the breath-taking mountain views of Hazard, Kentucky, visitors will have a fairytale experience they may never forget.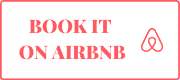 The Best Airbnbs in Louisiana
1) 

Explore Cajun country above the Bayou
There is something truly beautiful about sitting on your porch overlooking a bayou in the Cajun country of Louisiana. Whether you are there to practice your Cajun two-step and enjoy Boudin and Beer at the World Famous Fred's Lounge or you just want to relax amid the beautiful landscape, the Tensas Tower Airbnb is the ideal spot to stay. Above the banks of the Bayou Teche in the heart of Historic New Iberia, this unique Airbnb is an architectural wonder like no other. Plus it makes for a perfect setting to dive into the local culture as it is within walking distance from numerous shops, delicious restaurants, engaging attractions, & local festivals.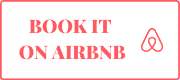 2) 

Explore the paranormal at a New Orleans "Dead and Breakfast"
Voted among the "Top Ten Haunted Airbnb Locations" by Buzzfeed, the Parks-Bowman Mansion Airbnb in the Garden District of New Orleans, is one of the most unique Airbnbs in the U.S. It is said that while staying there you may encounter a young girl from the 1890s who is often seen floating around in a yellow dress. Though, if you are still unsure of its supernatural guest resident, feel free to walk into the Lafayette Cemetery nearby and explore one of New Orleans' Cities of the Dead!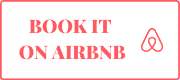 The Best Airbnbs in Maine
1) Be the King of your own island
The Oak Island Airbnb proves to be the most breathtaking Airbnb Island, located off the coast of Camden, Maine perhaps in all of the United States. If you need to escape the pressures of daily life and be alone amid beautiful nature, then you will want to book a stay here. The 23-acre private island offers unbelievable views of nature and wildlife. Spend the day hiking trails throughout the island, skipping stones along Skip Rock Beach, or sit on your porch watching bald eagles soaring overhead. Don't forget to snag some fresh lobster from any of the lobster boats passing around the island.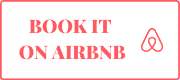 2) 

Live like a Survivor in a Yurt in the Maine Forest
Hiding on 100 private acres at Runaround Pond in Durham, The Fisher Ridge Yurt Airbnb is perfect for anyone who wants to connect with nature in the Maine outdoors. Created by the oldest winner in reality show Survivor's history, Bob Crowley, this Yurt is a perfect place for a weekend excursion or a week-long retreat. Plus, there are tons of adventures to be had including kayaking, canoeing, fishing, hiking, wildlife viewing, cross country skiing, and even snowshoeing. Don't worry if you forgot your gear because it's a only short drive to L.L. Bean.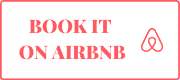 The Best Airbnbs in Maryland
1) 

Have a romantic glamping experience in a Yurt
Don't be fooled by the outside of the simple canvas Yurt Airbnb at Savage River Lodge, it is incredible inside. Upon entering you will find a sitting room, a king-sized bed with luxury linens, comforters made of synthetic down, and a fully-plumbed private bath with an extra-large shower. You won't feel like you are roughing it at all as you grab two glasses of wine and sit on the rocking chairs of your private deck with your partner.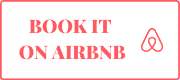 2) 

Enjoy the cool breezes of the water on a Houseboat
There is something to be said about spending the day on the water just enjoying the wildlife, nature views, and gorgeous sunsets as the breeze whisks across your face. If you are looking for an escape like this, then you will want to book a stay on the "Gypsy Girl" Houseboat Airbnb in Edgewater, Maryland. This unique Airbnb in the U.S. is perfect for anyone who just wants to spend the day sitting in the sun with a cold beverage. Or if you are an active traveler, you can easily rent kayaks, canoes, or stand up paddleboards from the nearby Annapolis Canoe & Kayak.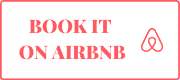 The Best Airbnbs in Massachusetts
1) 

Watch ships from atop a Lighthouse
There is something romantic about a lighthouse along the rocky shore of the coast of America. So if you are looking to spend a romantic weekend with your partner, you will want to book a night at the Wing's Neck Lighthouse Airbnb. This completely renovated version of the original wooden tower lighthouse has a lighthouse's lantern room to take in views of the Atlantic Ocean and nearby Cape Cod Canal. During the day you can walk around the grounds exploring the rocks and the shore in front of the house. Or you can just sit on their private beach watching the countless shipping and boating traffic cruise through the Cape Cod Canal.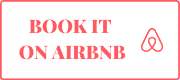 2) 

Rejuvenate yourself  with an ultimate Rustic Getaway experience in the country
If you are looking for some peace and quiet to recharge your batteries, then spending time in The Pondhouse Airbnb in Massachusetts may be a perfect spot. The ultimate rustic getaway, relax and unplug as you gaze at the stars and listen to the sounds of nature from your cozy warm bed. Make sure you bring plenty of marshmallows so you can make s'mores on the fire pit just outside the Pondhouse.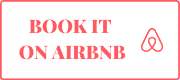 The Best Airbnbs in Michigan
1) 

Head to a little old place where we can get together at the Love Shack, baby
The sign actually doesn't actually say, "Stay Away Fools," at the Love Shack Airbnb! That is because this beautiful cabin over Lake Superior, wants you to not only enjoy the views of nature but totally disconnect in it. There is absolutely no electricity and cell phone service is extremely limited. So you can easily take a digital detox while walking the shoreline and enjoying the natural beauty of Michigan. Plus you can sweat out all of those nasty toxins in their wood-burning sauna.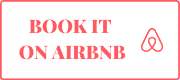 2) 

Hang out with 3 haunted spirits in a Historic Hotel
Said to be haunted by 3 separate spirits, the Terrace Inn Airbnb and 1911 Restaurant in Petoskey, Michigan is perfect for anyone looking to hunt ghosts. Built in 1910, this historic hotel offers 38 rooms that vary from small "cottage style" to deluxe suites. But be warned! You may run into the spirit of a woman in white wandering the hallways or hear the ghost of a child playing in the basement, among other things.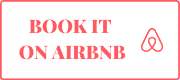 The Best Airbnbs in Minnesota
1) 

Make some hay in an old Historic Barn
If you are wanting to take your family to rural farm retreat experience, then the Green Gate Barn Home Airbnb is the perfect option. Originally erected in 1935, this classic hay barn is fully remodeled with a complete kitchen, bathroom, and a large living room.  Plus, if you are looking for a more eco-friendly Airbnb, the owners made sure the Green Gate Barn Airbnb is energy efficient, conserves water, and was remodeled with local, non-toxic building materials, while also preserving its historic elements. Don't worry if your kids get bored easily because your motley crew can go swimming, skiing, hiking, snowshoeing, or play disc golf at Giants Ridge nearby.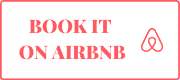 2) 

Discover the mystery of a Haunted Manor
At one time named the most mysterious house in Saint Paul, The Manor Master Chamber Airbnb may actually be one of the quirkiest Airbnbs in America. That is because, though it may look rundown and creepy on the outside, it is actually quite remarkable inside. When you enter, you are immediately greeted by tall ceilings, tons of windows, and a master bedroom loaded with oddities, antiques, and dark beautiful furniture. It is rumored that the property is haunted by a distant descendant of the owner who at a young age died of typhoid fever.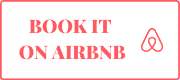 The Best Airbnbs in Mississippi
1) 

Step back in time a former Civil War Hospital
Built in 1850 by cotton broker, Duff Green, the Duff Green Mansion Airbnb will take you back in time to the Civil War era of America. Around 1863, the mansion was turned into a hospital for soldiers from both the Union and Confederate armies as the war made it's way to Vicksburg, Mississippi. For those who have a flair for the paranormal, you may be in for a treat as there is said to be the spirit of a one-legged Confederate soldier who can often be seen roaming the halls or hanging out in the Dixie Room.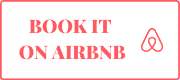 2)

Hide away from city life inside a Grain Silo
Considered one of the most unique Airbnbs in Mississippi and perhaps all of America, a stay at the Farmhouse Grain Silo Airbnb is unlike any other place you've ever stayed. Though it looks like a small farm grain silo on the outside, inside all 1,000 square feet is loaded with amenities. Walk in to discover a fully furnished kitchen, a bar, a large bathroom, a beautiful master bedroom, and an upstairs loft for any extra guests you brought with you. If you are there for a romantic getaway, enjoy your nights snuggling up by the large gas fireplace while you Netflix and chill watching the large TV.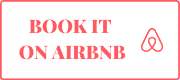 The Best Airbnbs in Missouri
1) 

Hide your valuables in an Old Bank Vault
Located on the Katy Trail in Marthasville, Missouri, the Bank Haus Airbnb was originally built as, you guessed it, a bank. It later became the post office, newspaper and dentist in Marthasville before finally being converted into one of the coolest Airbnbs in the U.S. Despite all of its changes over the years, it is now renovated to its former glory and you can still check out the 2 original walk-in vaults inside.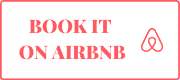 2) 

Hang out in a Hammock Tent in the Ozarks
If you are an outdoor enthusiast or a nature lover, then you will definitely want to book a stay at The Famous House of Hamping Airbnb in the Ozarks of Park Hills, Missouri. Here you can stay in one of four waterproof hammock tents with lined sleeping bags and mattresses for the ultimate camping adventure. Plus, the hosts offer meal service where you can dine on some of the best foods carefully prepared from organic materials bought from various local farms nearby.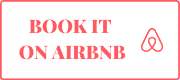 ---
Airbnb also offers an array of unusual homes from yurts and tipis to quirky monuments and train cars. Discover some of the Best Airbnbs in the U.S. today! #BestAirbnbs #QuirkyAirbnbs #BestAirbnbsInTheUS
Click To Tweet

---
The Best Airbnbs in Montana
1) Live like a Hobbit in an Earth Home Hideaway
Hidden away in the Elkhorn Mountains of Montana, the Creekside Hideaway Airbnb is perhaps one of the most unusual Airbnbs in America. This earth house is built with all kinds of quirky secret rooms inside. For example, to access the shower you have to enter through a 'tree trunk' and if you want to go into the master bedroom, you have to find it behind a secret door.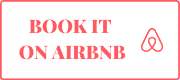 2) 

Have an authentic adventure into the life of the Blackfeet Indians
Located in the foothills of the Rocky Mountains bordering Glacier National Park, the Blackfoot Tipi Village Airbnb is one of the coolest Airbnb experiences in America. Here you can stay in one of their large 18-foot tipis painted with traditional Blackfoot designs for a real Blackfoot Indian experience. While there, you can participate in one of their art workshops or take a Blackfeet Reservation Tour to learn more about this indigenous tribe.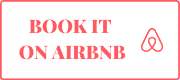 The Best Airbnbs in Nebraska
1) 

Have an A-Maize-ing time in a kickin' crib
Okay, so we totally dad joked you, but The Corn Crib Airbnb at Sheah Blue Vineyard is truly a unique Airbnb in the U.S. Once an actual corn crib, this former farm storage house has now been converted into a beautiful guest cottage. Spend the day hiking around the 2 grapevine sections of the vineyard or just sit out on the balcony right over the water's edge watching the sunset. Either way, you will have an a-Maize-ing time!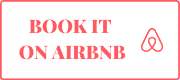 2) 

Hang out with some Baa-d goats in a Tiny House
A beautiful tiny house surrounded by goats and chickens may actually be one of the coolest Airbnbs in the U.S. Located in West Omaha, The Chic Tiny House Airbnb is modern, calm, and peaceful for anyone needing to just relax. Here you can decompress on a goat farm along the Elkhorn River and catch up on some much needed R&R.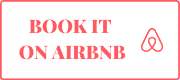 The Best Airbnbs in Nevada
1) 

Spend the night stargazing in the Mojave Desert
If you are looking for a new addition to your Couple's Bucket List, then add a romantic weekend stargazing in the Mojave Desert to your list. The Peacock Tiny House Airbnb is a unique tiny home on a dude ranch just south of Las Vegas. Make sure you ask Terry the ranch host, to book a horseback ride through the desert. Then, grab your partner and enjoy watching the sunset or sitting under a sea of stars from the rooftop patio.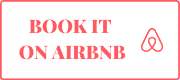 2) 

Survive in the lowest point in all of North America
Located in the middle of nowhere, The Desert Gold Death Valley House Airbnb is a little house deep in the desert of Nevada. Don't worry about surviving the horrible elements at the lowest point in all of North America. This house was designed as an eco-friendly Airbnb that takes advantage of prevailing winds to maintain a comfortable temperature in the home. With 80 acres of open land everywhere, you will enjoy some unbelievable unobstructed views of the desert and the mountains.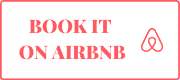 The Best Airbnbs in New Hampshire
1) Go Into the Wild in your own School Bus
If you want to relive the "Into the Wild" experience like Chris McCandless but you don't want to battle the bears in the Alaskan Bush, then perhaps head to New Hampshire. Here you can book a stay at the blue and yellow School Bus in the Woods Airbnb for a truly rustic experience. Don't worry, just because the outside looks a little rough doesn't mean you will suffer. Inside is a cool place to escape with a cozy bed, an indoor hammock, a full-size kitchen stove, and even hardwood floors.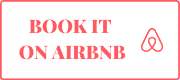 2) 

Have a life-saving experience in an Old Ambulance
If you have ever wanted to ride in the back of an ambulance without someone needing to shock you with a defibrillator, then you will want to add The Red Ambulance Tiny Home Airbnb to your bizarre bucket list. This quirky Airbnb in Chatham, New Hampshire is built from a retired ambulance body and not only cozy but really unique inside. Located on 48 acres of beautiful forest, you can spend your days hiking trails, crossing streams, exploring the local swimming holes and ponds, or a leisurely stroll to the wonderful general store.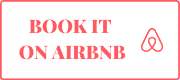 The Best Airbnbs in New Jersey
1) 

Address the Elephant in the room on the Jersey Shore
They say that when you visit New Jersey you should expect the unexpected! Well, you will be in for a fun surprise when you book a stay inside Lucy, the Elephant Airbnb of the Jersey Shore. This 138-year-old wooden elephant is the oldest surviving roadside attraction in America, even older than the Statue of Liberty! But don't let old Lucy's age fool you, she's still several tons of fun on the outside and a beautiful Victorian lady inside.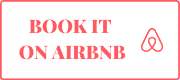 2) Stay in one of the Most Haunted Locations in the U.S.
Bruce Tango, a retired police officer and a recurring guest on SyFy's popular t.v. show, "Ghost Hunters," once said that the Southern Mansion is probably one of the most haunted locations he had ever set foot in. Now, you can explore the paranormal for yourself when you book a stay at the Southern Mansion Airbnb. When you do, make sure you check out Room 14 because it is said to be the most haunted room but don't worry, there are plenty of ghosts to go around.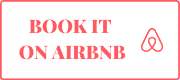 The Best Airbnbs in New Mexico
1) Go off the grid to possibly Another Planet
If you ever wanted to disappear to the planet Tatooine to hang out with two droids, a cranky old Jedi, and a couple of space smugglers, but don't have a Millennium Falcon to warp speed you there, maybe The Earthship Airbnb in Taos is a good second option. This off-the-grid house looks like something from a different planet for sure. But this quirky looking home is actually one of the coolest eco-friendly Airbnbs in the U.S. The Earthship can go completely off the grid by catching rainwater, generating its own electricity, and will stay at a steady 72 degrees year-round without the use of any fuel or electricity what-so-ever!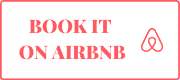 2) 

Have a Vintage Vacation back to 1948
Just outside of Santa Fe in the village of La Cienega, you can find one of the coolest Airbnbs in America, an actual 1948 Spartan Camper Airbnb. Beautifully renovated, this vintage trailer is loaded inside with a queen bed, full bathroom with shower, and a cozy living room where you can digitally detox with a good book.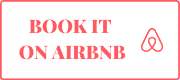 The Best Airbnbs in New York
1)

Find salvation "Champing" in a 115-year-old Church
Before you ask, Champing is essentially Church-Camping. But this isn't your old summer bible study camp. The Old Leibhardt Church Airbnb in New York is a 115-year-old church renovated into an amazing destination for people of all faiths. Inside, the old church loft was turned into an amazing master bedroom, there is a full kitchen, and an enclosed porch with a wood-burning stove to sit and admire the pine forest behind the building. Don't forget to bring your bathing suit to "Champ" as you can take a dip in their heated saltwater pool or outdoor hot tub.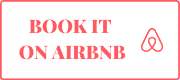 2) Get clear with a Catskills Glamping Experience
If you need to escape the noise and concrete of the big city, then a stay in the Clear Geo Dome Airbnb in the beautiful Catskills is a great choice. This unique Airbnb in the U.S. offers a perfect glamping experience for those who really just want to sit in nature without having to touch it. If you do decide to escape your clear bubble, there is plenty to see on the farm including goats, sheep, alpacas, and chickens.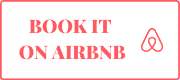 The Best Airbnbs in North Carolina
1)

Live out your childhood dream by living in a Historic Firehouse
For over 40 years, Engine Company 2 protected downtown Wilmington from its firehouse at 5th and Castle Street until it moved to a larger headquarters in 1956. After some work to revitalize it, you can now book a night at the former bunkhouse for Wilmington's finest. The Beautiful Historic Firehouse Suite Airbnb is amazing inside offering 14-foot ceilings, hardwood floors, exposed brick walls, a loaded kitchen, and enough space to easily house 6! Plus, located in the Castle Street Art & Antique District, you can spend the day strolling by antique shops, vintage clothiers, wine shops, art galleries, and restaurants.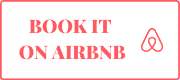 2) Try not to get shipped off from your Carolina Beach holiday
I am sure when you think of shipping containers, you probably think of big wheeling trucks on the interstate or massive barges hauling cargo up the river. But if you are looking for a unique Airbnb by the Carolina Beach, then consider the Modern Beach Container Home #2 Airbnb. Sure it may look like a metal shipping container on the outside, but inside offers all the amenities you need plus some interesting details such as original mahogany hardwood floors and more. With such a short walk to the beach, this quirky Airbnb offers everything a person could want for a beach vacation.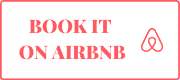 The Best Airbnbs in North Dakota
1) 

Wait for your train to come in at a Historic Train Depot
All Aboard! If you love trains then a stay in the Historic 1890 Train Depot Airbnb in Luverne, North Dakota needs to be on your bucket list. This rustic old train depot is perfect for anyone needing to get away from city life and just relax. Inside you will find two large rooms with high ceilings, an antique wood-burning stove, and plenty of other modern amenities. Plus it has a lot of the train depot's original features like the old luggage rack, floor to ceiling storage cabinets, and even the loading dock.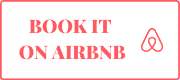 2) 

Relive your old college glory days in a Dorm-style Condo
If you ever wanted to relive your old college glory days like Thornton Melon in Back to School, then The Downtown Fargo Brick House Dorm-Style Airbnb is right up your alley. This unique Airbnb is set up with dorm-style sleeping arrangements, a smart TV with WiFi, and work stations for you to hit the books for your final exams. Don't worry, if you need a study break, there are plenty of coffee shops and restaurants outside your door in downtown Fargo.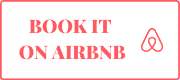 The Best Airbnbs in Ohio
1) 

Discover some Magic hiding in an Old Barn
From the outside, the Magical Barn Airbnb in Amherst, Ohio looks like an ordinary barn. But inside, you enter a world of magical color and fun. When you walk in this recycled barn you'll find tons of space, old antique lead glass windows for lots of natural light, a huge loft with king-size bed, and tons of fun twinkle lights. Plus, there is a shuffleboard table in the saloon for hours of entertainment.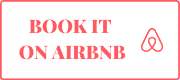 2) 

Go Glamping in a Modern Paradise
Hidden on 18.5 acres in Hocking Hills, The Box Hop Airbnb is made out of 3 intermodal shipping containers that have been transformed into an amazing retreat. With a modern interior, three bedrooms, two full bathrooms, a gas fireplace and grill, a hot tub, a rooftop patio and an outdoor shower, this spot will take glamping to a whole new level. You can spend your days hiking trails, exploring awe-inspiring caves and rushing waterfalls, or just relax amid the beautiful trees of the Hocking Hills.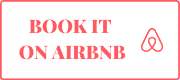 The Best Airbnbs in Oklahoma
1) 

Brush up on your three Rs in an Old

 Schoolhouse
Grab your books and book a night at The One-Room Schoolhouse Airbnb in Geary, Oklahoma. This schoolhouse set on 140 acres in western Oklahoma, is a perfect place to take a digital detox as there is no TV, internet, or modern distractions. Instead, you can spend your days strolling around the property or just sit on the porch listening to the amazing sound of the Oklahoma wildlife.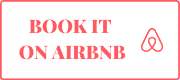 2) 

Get aboard a Historic Train Caboose to get your kicks on Route 66
Located on a little farm just outside Oklahoma City, near the infamous Route 66, the 1925 Red Caboose Airbnb may be one of the best Airbnbs in the U.S. Caboose 13744 was a real railcar used back in the day but now it is a fully renovated accommodation perfect for train enthusiasts. Spend the night with a bowl of popcorn watching train-themed movies or sit outside watching deer, turkeys, roadrunners, and more walking around.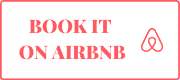 The Best Airbnbs in Oregon
1) 

Stay at the hottest place at Summit Prairie
At forty feet off the ground, The Off The Grid Fire Lookout Airbnb in Oregon may be one of the most popular Airbnbs in the U.S. Modeled after fire lookout towers built by the U.S. Forest Service in the early 1900s, this amazing Airbnb stands on 160 acres of private land near the Umpqua National Forest. During the day you can admire the incredible views or just relax in a secluded wood-fired, spring-fed hot tub.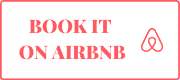 2) 

There is nothing like Dome Sweet Dome
Though relatively rustic looking on the outside, the Dome Sweet Dome Geodesic Dome Airbnb is actually beautiful inside. The newly renovated & stylishly redecorated geodesic dome is loaded with modern amenities that coupled with the unique design will make you want to sit back and relax by any of the triangular windows. However, if you sense the call of the wild, it is an easy walk to Deschutes River Trail or a quick bike ride to the Old Mill area.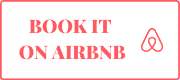 The Best Airbnbs in Pennsylvania
1) 

See yourself staying in Pittsburg
If you have a flair for the eclectic, then the unique Mirror House Airbnb in Pittsburg will blow your mind! As if the zebra-striped kitchen table and neon aquariums aren't enough, the entire house is covered with mirrors inside and out. Make sure you bring your sunglasses, not just admire your coolness, but it seems to be pretty bright inside.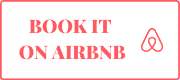 2) 

Live under the Ben Franklin Bridge on the Delaware River
If the idea of sitting beneath Philadelphia's most iconic bridge, the Ben Franklin Bridge, while sipping cocktails sounds like heaven, then book a stay aboard the Love 'Ark Houseboat Airbnb. Tied up along the pier in the Delaware River, this houseboat Airbnb offers spectacular bridge views while being walking distance to Philly's top attractions.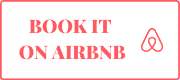 The Best Airbnbs in Rhode Island
1) 

Spend the night sleeping with the Horses in the Barn
If you are looking for a cozy, yet unique Airbnb with easy access to the amazing beaches of Southern Rhode Island, then look no further than The Red Barn Airbnb at the Farm on the Coast. This barn at a small gentleman's farm along the coast was originally built in 1941, during WWII, to deal with possible food shortages during the war. Now you can spend your day relaxing with the 4 resident horses who sleep on the other side of the barn or exploring nearby Block Island or Martha's Vineyard.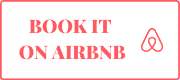 2) Get some Old School Class in Tiverton
Built in 1800 by one of the original founding families of Tiverton, the Tiverton Four Corners Schoolhouse No. 1 Airbnb was originally the local Schoolhouse until 1925. Now the old historic building is completely renovated into one of the best Airbnbs in the U.S. Inside, you will find two beautiful bedrooms, a gourmet kitchen, and a spacious living room. But you won't miss your history lessons at this school. You can marvel at the collection of historic schoolhouse memorabilia as you sit and read near the wood-burning stone fireplace.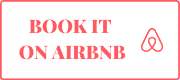 The Best Airbnbs in South Carolina
1) 

Come Aboard with your First Mate near downtown Charleston
Considered one of the best Airbnbs in all of Charleston, the Pirate's Life for Me Houseboat Airbnb offers a truly unique and romantic experience like no other. Gutted and rebuilt using reclaimed materials, you will find beautiful living quarters loaded with a fully stocked kitchen, premium furnishings, and all the modern amenities you would need. But chances are you won't want to spend much time inside. Instead, head up to the top deck to relax while watching dolphins swimming by or take in the sunset view of Charleston Harbor and Ravenel Bridge.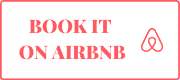 2) 

Step back in time in a True Southern Paradise
The Wadmalaw Island Home Airbnb near Rockville, South Carolina may actually be the most beautiful Airbnb in the United States. This nationally registered historic home was built in the early 1800s by the Stevens Family who created a shrimping empire off the boat dock right outside the front porch. But now, the shrimp boats have moved to Cherry Point and you can sit back and relax with a good book amid the mighty oak trees and the draping Spanish moss. The front porch is perfect for sipping on sweet tea, talking with friends and family, or just taking a nap in the hammock.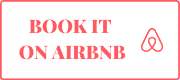 The Best Airbnbs in South Dakota
1) 

Stay Home, Home on the Plains
Located on the South Dakota Plains, overlooking Salt Lake, you will find one of the most beautiful Airbnbs in the U.S. Here in Pheasant Country, The Micro-Cabin Airbnb is located on 640 acres of private land where the views are endless in every direction. In the fall, you can try your hand at pheasant hunting or go light goose hunting in the spring. But hunting is not required to stay at the cabin you can just go for the amazing sunsets.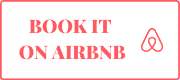 2) 

Ride your horse over to the Black Hills of South Dakota
Located about 4 miles from Hot Springs, The Horse Lovers Black Hills Bunk House Airbnb is one of two rustic cabins of a working horse ranch. Completely refurbished in 2014, these beautiful Airbnbs come with a queen and bunk beds, a shower, and a kitchenette with microwave, coffee maker, and small refrigerator. Feel free to bring your horses as you can also board them for just an additional $10 per night per horse.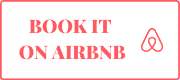 The Best Airbnbs in Tennessee
1) 

Go back in time to hang out with the Greatest Generation
If you consider yourself a history buff, then a stay at Platform1346 World War II Airbnb in Knoxville, Tennessee may be one the best Airbnbs in the U.S. for you. This renovated troop train kitchen car is absolutely beautiful with plank wood flooring, modern furnishings and decor, an outdoor fire pit, gazebo, and BBQ. You will come to easily see why this Airbnb has been showcased on websites like the Travel Channel and NBC's Today show.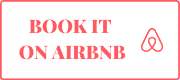 2) 

Discover a piece of Rock and Roll History
A converted music studio, the Historic Spence Manor Airbnb once hosted some of the world's most famous musicians, including Johnny Cash, Elvis Presley, and the Beatles. Walking distance from Nashville's music row, this Airbnb is still decorated with soundboards so you can play music and hang out without bothering any of the neighbors. Make sure you bring your bathing suit so you can take a swim in the guitar-shaped pool!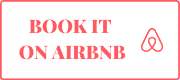 The Best Airbnbs in Texas
1) 

See why everything is Bigger in Texas, even their Kettles
Originally built as a steel storage tank, The Kettle House Airbnb is fully renovated into a remarkable place to stay in Galveston, Texas. Located just a short walk from the Gulf coast shoreline, this gigantic steel storage tank has a large deck great for catching rays and relaxing in the breeze.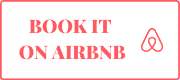 2) 

Go off the grid near Big Bend National Park
If you need a break from all modern technology and the world, then you will want to book a stay at The Off-Grid Adobe Home Airbnb in Terlingua, Texas. This remote, off-grid adobe dome near Big Bend National Park is powered by a modest solar energy system. It has enough energy to power phones, laptops, and lights, but you may find that unnecessary as you spend your days exploring, your nights enjoying the amazing views of the night sky, or taking a moment to watch some of the most beautiful sunrises and sunsets.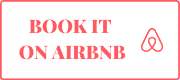 The Best Airbnbs in Utah
1) 

Collect the mail for a real Ghost Town
In 2019, the Cisco Post Office Airbnb in a deserted Utah ghost town made the list of spookiest locations in all of the United States for the Halloween season. Once considered "The Richest Town in America" due to the discovery of uranium, the town officially closed down in the 1990s. The good news is you can still stay in the original post office, just be wary if the eeriness of an abandoned ghost town doesn't creep you out, the outhouse might!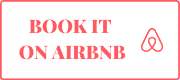 2) 

Meet at the place

perfect 

for a Modern Stone Age Family
If you ever dreamed of living next door to the Flintstones, then you will love staying at The BedrocK Homestead Airbnb inside the Grand Staircase-Escalante National Monument in Boulder, Utah. This unique Airbnb is not all rocks and slabs though. Inside it is quite modern and runs on hydroelectricity. Plus for those looking for a fun eco-friendly Airbnb, they even have a working farm where they grow and sell most of their own food.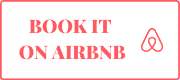 The Best Airbnbs in Vermont
1) 

Escape the grind and Sow some Oats
Overlooking Mill River's secluded waterfall and Kingsley covered bridge in Clarendon, Vermont may be one of the best and romantic Airbnbs in all of America. The Kingsley Grist Mill Airbnb is a national historic site that is not open to the public, but available to guests exclusively through Airbnb. Formerly a working four-story grist mill, guests can explore the entire facility including the original corn cracking machine. But if you are in search of a great Summer bucket list experience, guests have exclusive and private access to the Mill River. Here, you can swim in the warm 78-degree therapeutic waters or just relax inside the wood stove gazebo overlooking the falls.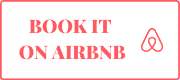 2) Make Glamping in nature a breeze
If you have ever wanted to go camping or stay in a cabin in the woods but you're afraid of the walls closing in on you, then the Tanglebloom Cabin Airbnb is a perfect alternative. This open-air sleeping cabin is a unique Airbnb in that it literally has no walls. But don't fret as the cabin is fitted with screened 'walls' that let in the breeze and keep out the bugs. Late spring may be a great time to visit as the cabin is on a working Vermont flower farm. So the smell of flowers will lull you to sleep!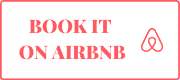 The Best Airbnbs in Virginia
1) 

Rest your head at a Presidential Rest Stop
Built in 1760, The Travelers Rest Farmhouse Airbnb is located on a 23-acre farm in scenic King and Queen County, Virginia. But what makes this Airbnb truly unique is its ties to American History. Being a travel rest stop, travelers and tobacco rollers would often stop to refresh themselves, as well as their horses. Perhaps the most noted guest was none other than America's own founding father, George Washington.  The first president of the United States would often stop and rest here on his travels to and from his homes at Mount Vernon and Williamsburg. Don't expect to stay completely indoors as there is tons to do on the property including horseback riding lessons for beginners or trail rides for the more experienced rider.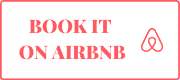 2)

Getaway on Monroe Bay aboard a Pontoon Boat Built for Two
Tiki bars, great food, and amazing sunsets on the water, OH MY! For those looking for a fun, quirky spot on Monroe Bay, check out The Otter House Houseboat Airbnb in Colonial Beach, Virginia. This little 60 square foot houseboat may have minimal amenities but is full of fun. Docked by Dockside Restaurant and Tiki Bar at Colonial Beach Yacht Center, you're sure to enjoy some great music at night and an amazing Bloody Mary Brunch the next day.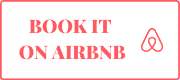 The Best Airbnbs in Washington
1) 

Go on a grand adventure from your very own Shire
Built right into the breathtaking Columbia River Gorge mountainside, The Underground Hygge Hobbit House Airbnb will have you wondering why Bilbo Baggins ever left the shire. This unique Airbnb has some of the most amazing views of orchards, the river, and mountains right outside the iconic round doorway. After a stay here amid all of the natural beauty, you might consider this one of the best Airbnbs in the U.S.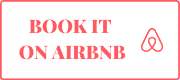 2)

Float around Seattle in a Japanese turnip
The wooden paneled Turnip Houseboat Airbnb in Seattle, Washington is an eclectic houseboat with a Japanese design. Built in the junk style, common in Asia, the Turnip is surprisingly roomy inside with a queen-sized bed, well-stocked kitchen, and Japanese-style shower. You will likely want to spend your time sitting on the rooftop, sipping a cocktail, taking in the views of the lake and the city.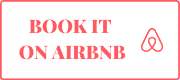 The Best Airbnbs in West Virginia
1) 

Heat things up in your own Fire Tower Chalet
With majestic views across 60 acres, it won't be hard to see why The Modern Firetower Chalet Airbnb is considered one of the best Airbnbs in the U.S. Built in 2016, this two-story retreat offers a rustic setting with modern luxury inside. However, it will be the wrap-around deck on the 2nd floor where you will find yourself enjoying the sounds of nature or looking for local deer, turkey, or occasional bear that roams the active tree farm.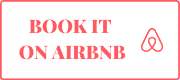 2) 

Get cozy all old school in Shepherdstown
If you ever search online, you will find that the Cozy School Bus Conversion Airbnb is often listed as one of best Airbnbs in the U.S. Sometimes it's because of its cheap price while other listings say it is because of its amazing hosts. Ultimately, all of the lists seem to agree that it is just adorably cozy inside. When you board the 1997 school bus, there's a sofa, table, wood-burning stove, a queen bed, and plenty of ambient light to set the mood.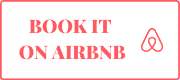 The Best Airbnbs in Wisconsin
1) 

Go on Safari near the shores of Twin Lakes
Nestled deep within the Chequamegon-Nicolet National Forest on the shores of the Twin Lakes is perhaps one of the best Airbnbs in the U.S. for families. The Coadys' Point of View Lake Resort Safari Tent Airbnbs are designed for those looking to experience the wild woods while glamping. Each luxury safari tent is outfitted with a queen bed, futon, and kitchen table while outside the tent is home to a gas grill and patio. But don't expect your family to be bored hanging out with nothing to do. These safari tents are near plenty of fun activities including horseshoes, sand volleyball, hiking trails, private sandy beach, and various boating options.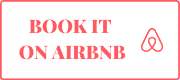 2) 

Stay in an architectural "Dream House"
In places like Florence, Alabama, and across the United States, there are several Frank Lloyd Wright houses open to the public for tours. But if you ever want to actually stay in one of these architectural marvels, then book a stay at the Frank Lloyd Wright's Schwartz House Airbnb in Two Rivers, Wisconsin. Originally called the Still Bend/Bernard Schwartz House, this unique Airbnb was considered the built version of his "Dream House" design he shared in a 1938 Life Magazine article. Every turn inside the house will reveal a new detail that will give you insight into how Wright thought the average American Family could live.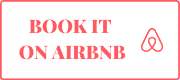 The Best Airbnbs in Wyoming
1) 

Have your last stand beneath the shadow of Devil's Tower
Just 2 miles south of Devil's Tower off Hwy 24, are some of the most unique Airbnbs in America. The 14 Foot High Crazy Horse Tipi Airbnbs are real, functional tipis with the traditional sleeping space, two-burner camp stoves, and traditional blankets and other native decor. But the real feature of your stay will be the amazing open view of Devil's Tower National Monument which is barely two miles away from your site.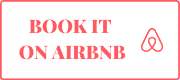 2) Fall fast asleep counting the Wyoming sheep
For those wanting a rustic and real-life western experience in Wyoming, the Heward's Fully Restored 1920's Sheep Wagon #1 Airbnb, may be one of the best Airbnbs in the U.S. Perhaps that is because this Airbnb was actually used on a Wyoming family ranch from the 1920s until the early 1970s as a working sheepherders camp wagon. Now you can spend your days there exploring the 65,000-acre ranch hiking, fishing, touring original homestead cabins, or just relaxing under an open sky beneath the stars. Because it is considered one of the Best Airbnbs in the U.S. it fills up quickly, but don't fret because the family also has the Heward's 1920's Sheep Wagon #2 Airbnb with all the same perks!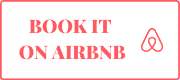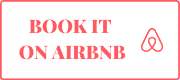 So there you have it, 100 of the Best Airbnbs in the U.S. Which of these quirky Airbnbs is your favorite? Whether you are looking for something special for a quick weekend escape or you are taking an awesome road trip across America, hopefully, one these unique and unusual Airbnbs will make your travel bucket list.
Don't forget, even if you are not a member of Airbnb yet, we've got you covered. Friends of the Bucket List Project can save off their very first rental by using our Special Link Here.
Don't forget to Pin the Best Airbnbs in the U.S. to your Bucket List Board!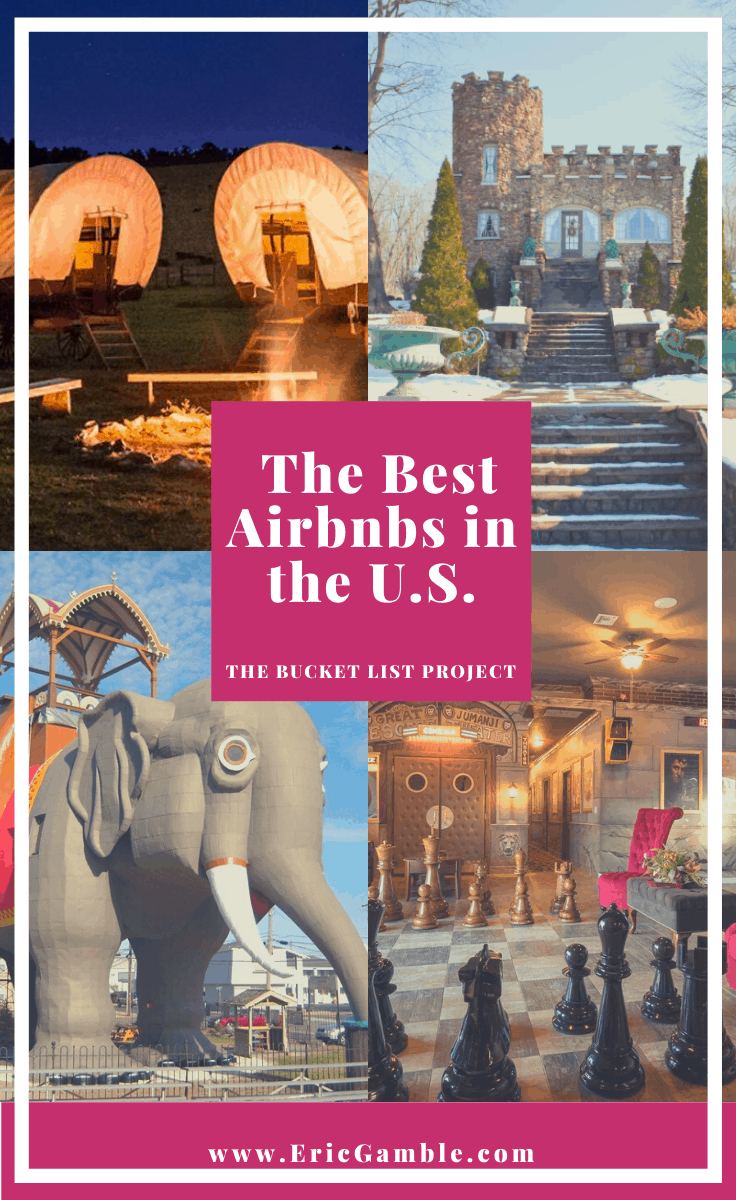 Disclosure: This post, "Best Airbnbs in the U.S ", may contain affiliate links. Using the links doesn't cost you any extra, and it helps keep the site free, fun, and community supported! Eric & Darcee will never recommend a product that we don't genuinely believe in, actually use ourselves, have researched, and trust.
The post Best Airbnbs in the U.S. appeared first on The Bucket List Project.